With all the text and white space around—emails can be boring. You might think that it is not the best platform for your brand. Well, you might want to rethink your B2B marketing strategy. Email marketing can be challenging and tiring, but it is a great way to generate leads.
Hence, as a B2B marketer, it is important to remember that there are right and wrong ways to do it. And one way is to know the B2B email marketing best practices to help boost your campaigns.
Email Marketing Statistics
Email continues to be a go-to marketing channel for most B2B brands, with 81% using it within the last 12 months. And when it comes to generating leads, email newsletters ranked first in effectively nurturing leads
59% of B2B marketers consider email marketing as the most successful revenue generation strategy. In addition, 31% of B2B marketers believe that email marketing is a channel that makes a huge effect on revenue.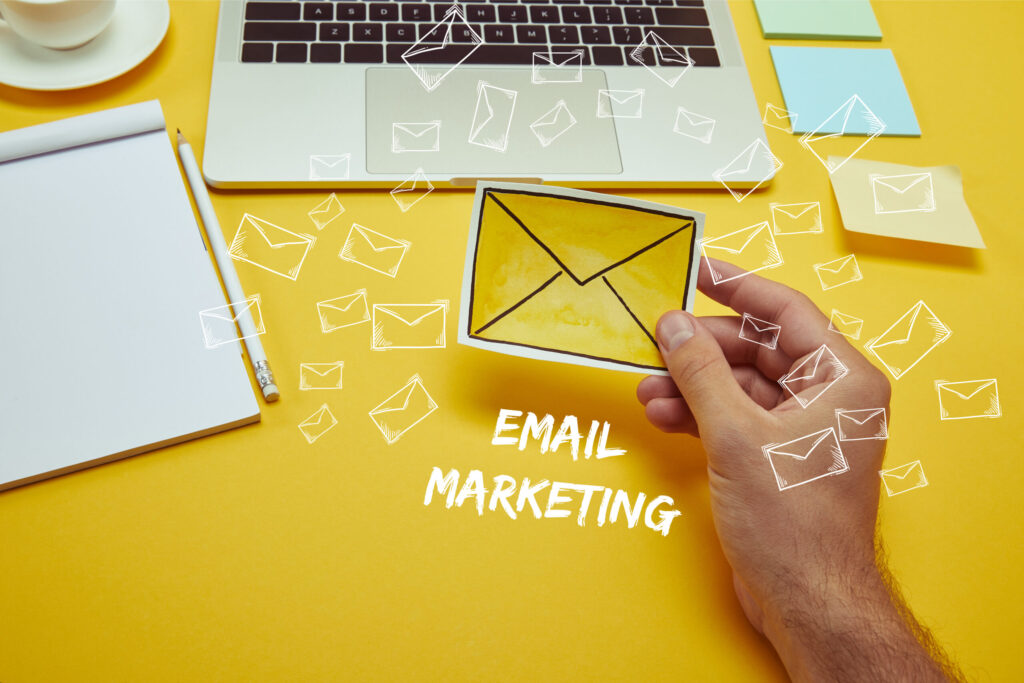 Why Email Marketing is Important in B2B Marketing
Aside from the presence of social media channels, email marketing is also an effective way to communicate with target clients. This is because the exchange of information is straightforward and professional. Customized emails are better than social media, as the latter appears less personalized. Not to mention, your message will likely get ignored if you send generic emails.
B2B email marketing can be a great platform in boosting a company's brand awareness. When you have clients' email address, you are basically knocking right at their front door. This means that you can deepen their interest in your brand. You have the capability to make it as powerful as you want it to be.
As you should know, emails are easily measurable. You can track open rates, bounce rates, unsubscribe rates, delivery rates, and click-through rates. This information gives you a thorough understanding of how your email campaigns are functioning—which ones are effective, or which ones should be modified.
List of B2B Email Marketing Best Practices for Successful Campaign
1. Write a compelling subject line.
Consider your subject line as your first interaction with your customer. The subject line is the first thing that they will see. Of course, you'd want to do it right and on-point. This will be a deciding factor for them—whether to open your message or delete you right away. Hence, it is crucial to create your subject line as compelling as it should be.
Moreover, your subject lines must be concise yet powerful. Ideally, subject lines must be 3-5 words. Maximize your use of words in the subject line. The right words can capture your prospects' attention and give them a reason to do business with you.
2. Personalize your messages.
Your customers signed up to be on your email list because they expect to receive emails that are relevant to them. Hence, you would want to create a message that resonates with each of your client's need.
Personalization is the key here. This means sending the right information to the right people, and at the right time. It can be tiring, but it is imperative to make meaningful and quality engagements with your clients.
How can you possibly personalize each message? The answer is to segment your buyer personas. Creating email lists around buyer personas ensures that each email sent to potential customers is relevant and aligns with what they may be looking for.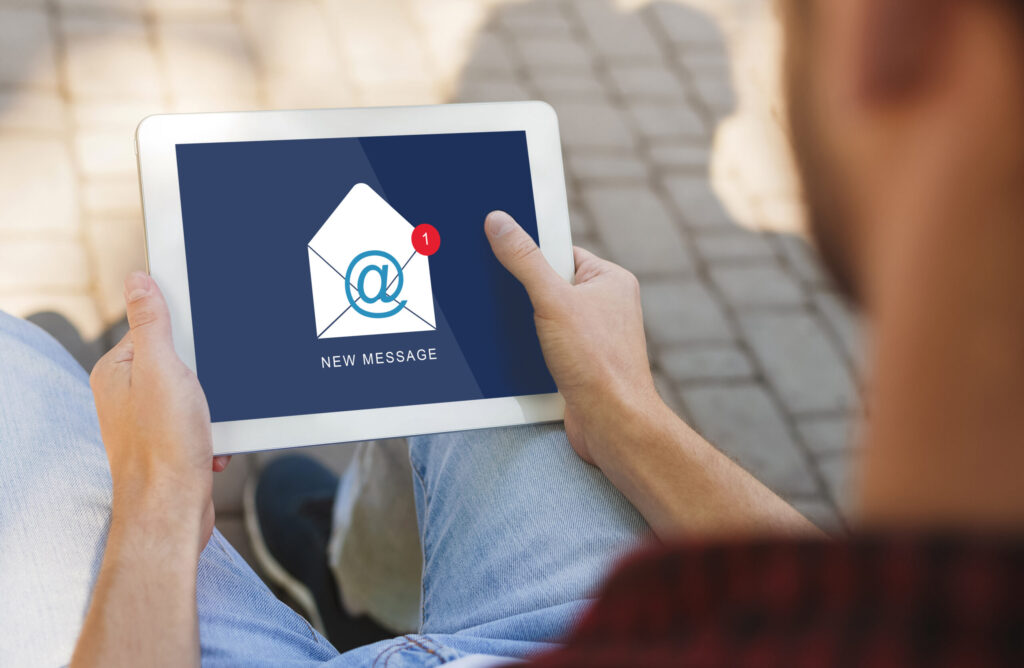 3. Timing is everything.
Establishing buyer persona comes along with creating a buyer journey. The buyer journey is the path your customer takes—from awareness and to consideration to decision. This journey, of course, has a specific timeline.
This means that you should maximize buyer's engagement and satisfaction for them to move forward along their buyer journey. Remember that the goal here is for them to reach the decision stage.
With this, you should consider the timing of your B2B email marketing campaign. There are specific days and times that are most impactful for email marketing campaigns, and it's essential to take these into account.
Also, consider the number of emails you'll send per week. As a B2B email marketing best practice, it's best to send least one email per month, and no more than five. The more emails you send, the more likely a potential buyer to unsubscribe from your email marketing campaign. Yet you don't want to risk losing customer interest and momentum if you don't send enough.
4. Create on-point calls-to-action (CTAs).
Now that you have an engaging email, you would want your clients to do something about the information you have just given them. That's what CTAs are for in your email.
CTA can look different for every sales email. But in general, CTA should reflect the buyer's current stage in their buyer journey and should encourage them to jump on to the next.
With this, you need to consider its design, wording and location within the email. You also have to make sure it's surrounded by strong content that captivates the reader and makes them want to respond to the CTA positively.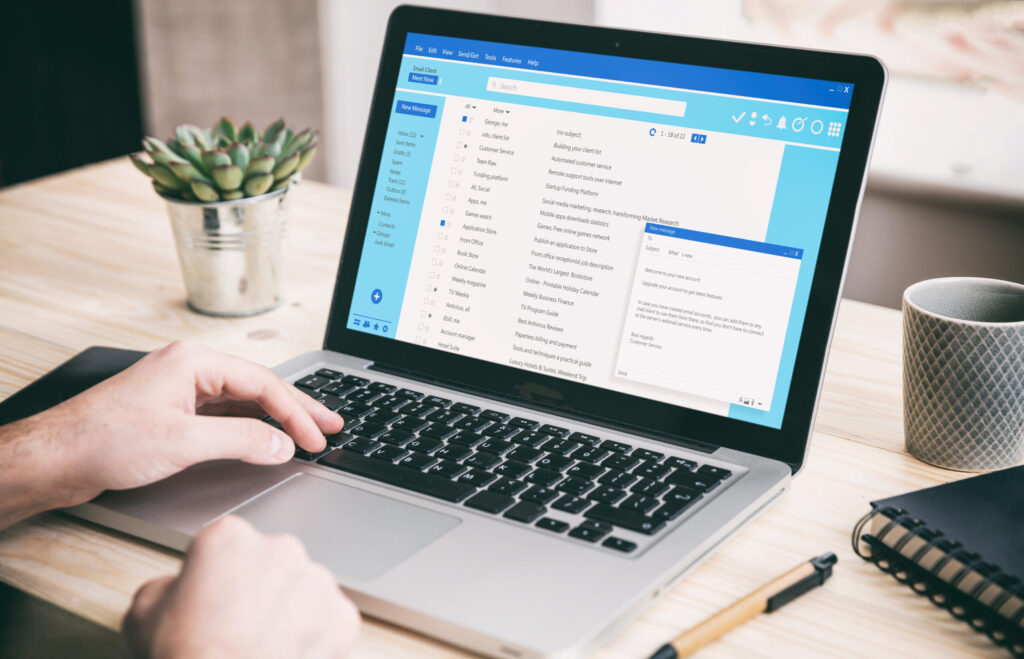 5. Design is marketing.
Optimize your design and display. This involves crafting emails that are easy to read and engaging. Otherwise, your readers will just bounce off part way through. Don't let that great content go to waste.
Here are some B2B email marketing best practices to consider for your design:
Keep your emails concise and clean.
Throw some images or infographics in there—but don't go overboard.
Design email templates that'll fit any device. Make them mobile-friendly as much as possible.
Make CTAs easy to find and clickable by readers.
Best Email Examples for Business
Now that you know the B2B email marketing best practices, let's take a look into few examples you can use in your own B2B email marketing campaign.
1. Welcome Email
A welcome email is one of the first emails that you can send out to new subscribers. This is an opportunity for you to nurture new relationships with them. It's important as it is the first impression you'll make with a new customer, blog subscriber or newsletter.
Hey [Name]!

Welcome to [Brand Name]. We are happy to have you join our community.
[Brand Name] goal is to create [add goal and/or mission of your brand].
We promise to only send you emails [add how many times per week you will be sending an email].
All our emails will offer valuable information to help you along your journey and we may occasionally recommend a product that we believe in.
We hope you enjoy your time with us. In the meantime, feel free to check our [educational resources of your brand].

Yours,
[Brand Name]
2. Survey Email
Survey emails are common when it comes to B2B email marketing. Surveys provide information on what your customer thinks about your brand and your service. Hence, you'd want to gather valuable data. To do this, email surveys should include a set of questions carefully designed to collect many responses as possible.
Hi [Name],

We hope that you enjoy our [product/service]!
We are always looking to improve our services. As such, we would appreciate it if you could give us [amount of time] of your time to fill out the following survey.
[Link or CTA to survey]
Your answer will be used to help us improve our products and services.

Many thanks,
[Company Name]
3. Promotion Announcement Emails
Clients sign up for your emails because they want to know what's coming next. That means, as a B2B marketer, you'll often create promotion announcement emails for your new products, events, or changes within your business.
Hey [First Name],

As you know, [Special Day] is coming up.
We at [Company Name] decided to take things one step further!
More specifically, we [offer proposition].
And remember: This offer won't last forever. You can make your purchase from [date] to [date] and use [discount code] at checkout for an additional [offer/discount].

Wish you the best day,
Your friends at [Company]
Create Engaging Email Campaign Content with BlueFly Studios
We believe that establishing and growing your brand matters. Building a robust B2B content marketing strategy is a great challenge faced by a growing brand. And while applying the best practices for B2B email marketing can help, writing a B2B email alone can be a tedious and intimidating job.
Having this said, we at BlueFly Studios can be your support in staying on top of your digital marketing needs. With extensive experience in digital marketing solutions — including B2B email marketing best practices — our content marketers are more than capable of broadening your reach. Contact us today to get a free quote!