When did it become so simple to start a business? You name it: borderless connections, effortlessly joining the bandwagon, and undisputed word of mouth. However, no one can deny the fact that not all companies are capable enough to exhaust all their means. Fortunately, the birth of digital marketing meant that impossible prospects were no longer out of reach as businesses started to grow and aim for global reach.
Digital marketing aids small businesses identify target customers interested in their products and services. It also helps them discover their online habits, allowing them to become more familiar with their target audience and be able to better target potential customers. Digital marketing informs businesses of the next course of action as it relies on solid market research. As a result, businesses just don't simply make assumptions. Instead, they can invest resources in demographics where they will produce the most value.
The process of aligning the audience's needs with your content marketing takes a lot of time and money. For this reason, we need a marketing approach to get good results effectively. In this article, we will learn what a B2B marketing funnel is, how it works, and how to maximize it in strategizing for your marketing campaigns.
What is a B2B Marketing Funnel?
A B2B marketing funnel is a strategy that demonstrates to businesses how their customers connect with their brand right from the start. It outlines the steps people take to become customers and specifies the marketing activities that are to be carried out at each stage of the sales funnel. A B2B marketing funnel takes a longer but more sustainable path to sales than direct marketing, where the aim is to offer a product or service right away.
Here are the five stages of the marketing funnel:
Stage 1: Awareness: This is the stage where you catch the audience's interest. Its primary goal is to generate brand or product awareness.
Stage 2: Interest: People move on to the interest stage after lead generation. They continue to learn more about the business, its products and services, and any helpful information and research it provides.
Stage 3: Evaluation: This stage involves gaining the trust of the potential customer. Hence, they must trust the brand to make the purchase.
Stage 4: Conversion: This is the most important part of a marketing funnel, as it entails converting prospects into actual clients.
Stage 5: Loyalty: This is the last stage where a potential customer is fully converted into a loyal one. They may even be an advocate for your business.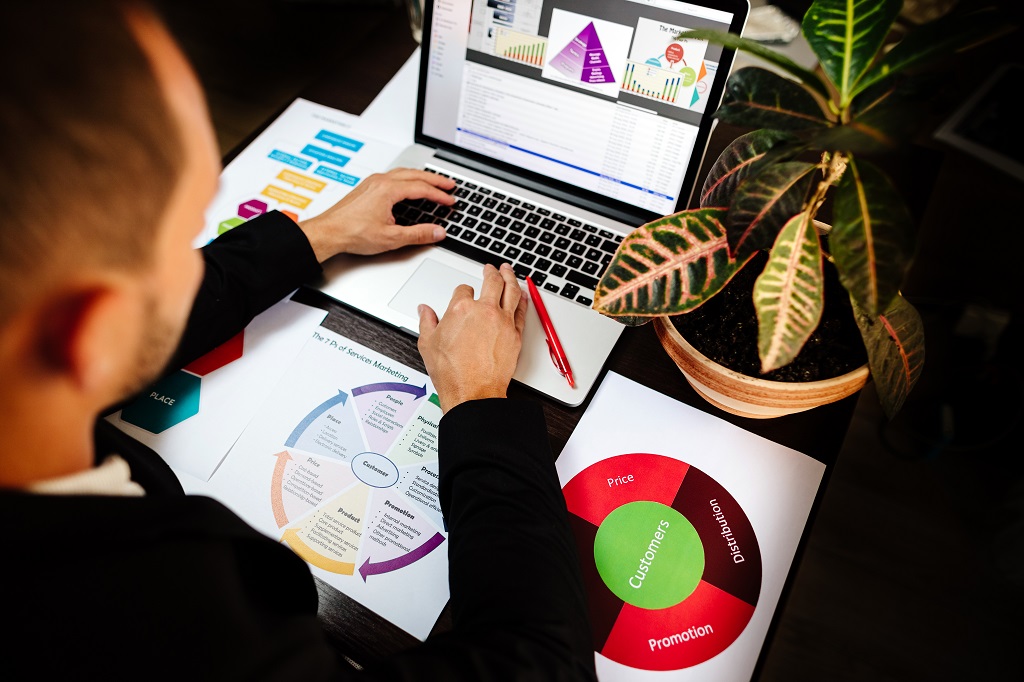 Why is the B2B Marketing Funnel Important?
When you are starting a new business and are unsure of what to do, you need a plan. Th plan in place should cover bases that include understanding your prospects better and catering to their needs. It should provide you with what they are thinking, what to offer them, how you will offer these things to them, and what level of interest they have in your brand.
To ensure your marketing plan doesn't get ambiguous, you need to carefully track your marketing funnel and see how your potential customers progress through it. Hence, you can create your marketing strategies. You'll know how to approach your leads, which products and services you need to pitch, and what message will entice them. To convert leads faster and more frequently, lead nurturing is necessary to build and reinforce relationships with prospects at every stage of the funnel.
Related Article: How to Leverage B2B Email Marketing to Hit Your Revenue—and Business—Goals
What are the Stages of the Marketing Funnel?
Every step of the marketing funnel is designed to attract prospects who are either unfamiliar with your products or only have a passing knowledge of them. Its ultimate goal is to turn them into knowledgeable and loyal customers.
These are the three main stages of the marketing funnel:
Top of the Funnel (TOFU)
The potential customer becomes aware of your company, products, or services. The main focus of this stage is creating content marketing that provides your audience with basic information about your services. The following are some of the TOFU tactics:
Infographics: At the top of the funnel, increasing brand awareness is a crucial goal. Infographics are visually appealing packages that contain very shareable information. If your infographics spread all over the internet, your brand does too.
Videos: As part of the latest content marketing strategies, video contents are the go-to this year. The well-known styles of video marketing are short-form videos, user-generated content, sequential narratives, and interactive stories.
Webinars: Webinars can significantly boost your brand's recognition. You can charge for both live and replay webinars. For those who missed them, you may produce transcripts and even sell them.
Blog posts: You may increase your traffic and social media followers by doing keyword research, creating thought-provoking and informative content, and then sharing it through social media.
Middle of the Funnel (MOFU)
You receive leads through the middle of your funnel. The prospect shows interest and assesses whether the product or service satisfies their specific needs. Here are some of the MOFU tactics:
White Papers: A white paper on your company's products and services is a much more effective MOFU tactic than a TOFU tactic. At this point, your audience is more interested in and engaged with your offerings.
Case Studies: Right now, your leads and customers intend to review case studies. They can easily put themselves in the position of the company you worked for through informative and well-written case studies.
Bottom of the Funnel (BOFU)
At this stage of the marketing funnel, the prospect takes action and decides to avail of your products or services. These are some of the BOFU tactics:
Nurturing and engaging: Now, you have to use email campaigns or content-specific newsletters to strengthen your relationship with the lead.
Reviews and testimonials: What do your customers love about your products and services? Reviews and testimonials are crucial, as they can make or break your funnel.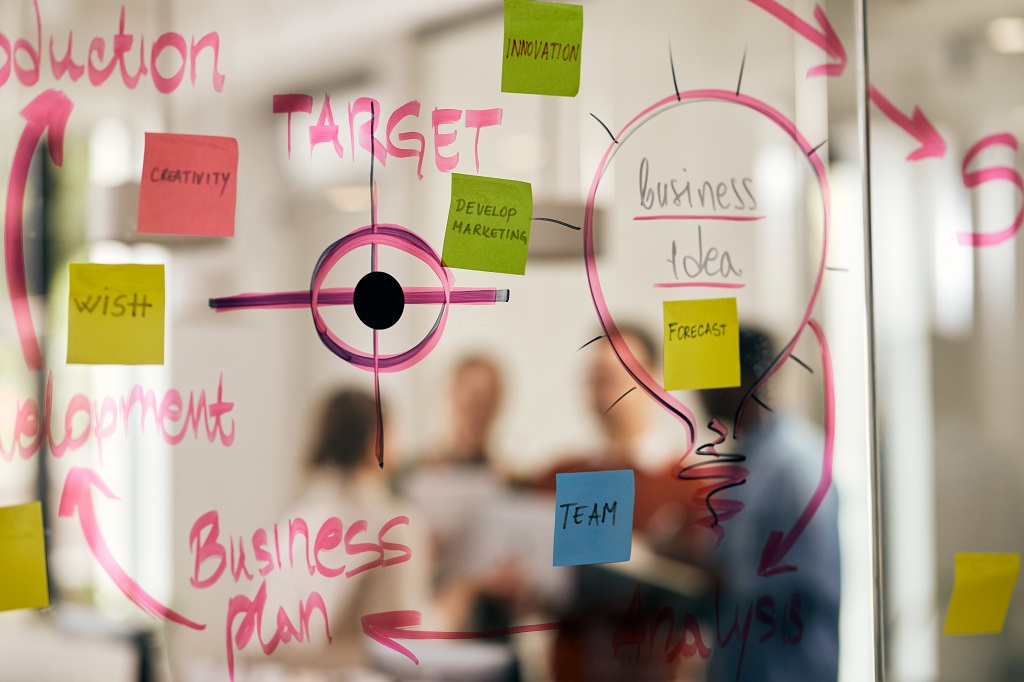 What are the Strategies for an Effective B2B Marketing Funnel?
To effectively plan for ways to build brand awareness, you need to understand your company's own aims. So, how are you going to implement strategies for an effective B2B marketing funnel? Here are some tactics that would be included in your marketing funnel's strategy section:
1. Identify your target audience.
If your company hasn't already done so, the first order of business is to identify your target audience. Your target market needs to be segmented. Thus, you group them according to their geographic, demographic, and psychographic characteristics. The people who will ideally purchase the products and services from your B2B company are your target market. You don't settle for the average customer, so aim for other businesses in your industry.
2. Set your goals.
After determining your target audience, you must set goals that will propel your business for the upcoming quarters and years. On top of that, these goals must be realistic and attainable.
3. Organize your team.
Obviously, thorough B2B marketing funnels have various components. To be productive and effective, you will utilize a variety of skills and expertise. It is important to ensure that marketing and sales collaborate. When these teams are siloed and communication fails, your funnel is more likely to be inefficient.
It's a win if you have worked with a B2B sales funnel before; this can create a significant change. You can gain the support of your team by showcasing how your current funnel will improve everyone's life and make your return on investment (ROI) better.
4. Decide on your marketing channels.
Identifying the marketing channels your business will use depends heavily on your marketing budget, which is determined by your incoming capital. A small business should set aside 2%-5% of its sales, as advised by the Business Development Bank of Canada (BDC), for marketing. You can boost your marketing spend to up to 25% of your company's revenue as your B2B business expands and generates more money.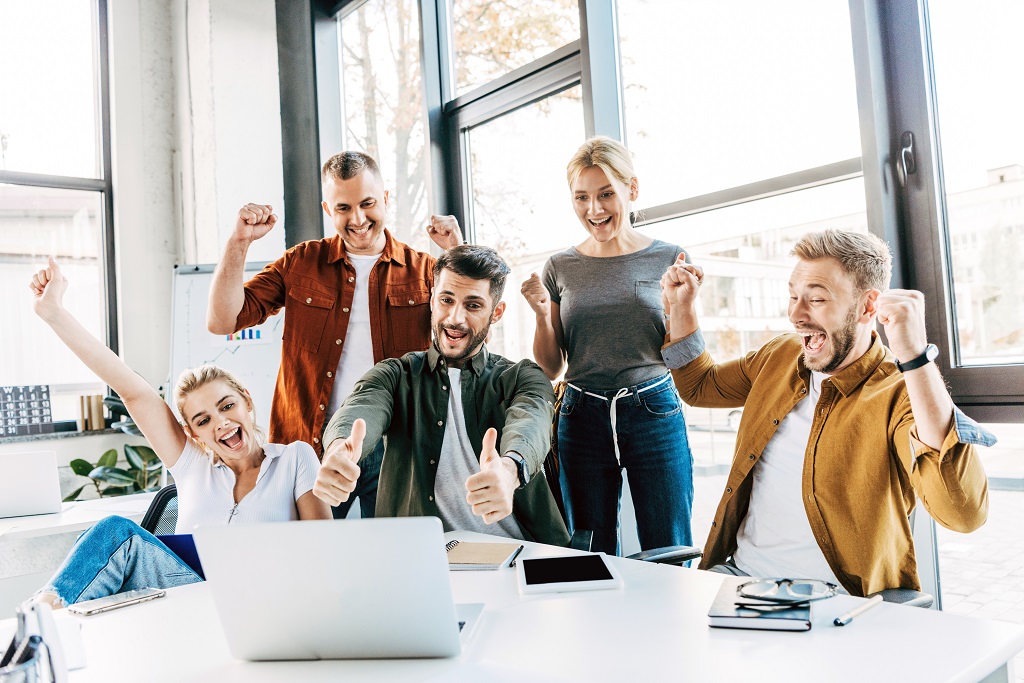 Raise Your Brand with BlueFly Studios
In reality, starting a business is hard, but sustaining it is even harder. Advantageously, the B2B marketing funnel is a reliable marketing approach. It does a great job of depicting the entire customer journey, from discovering your products and services to making a purchase.
Therefore, marketing teams should fully grasp each stage of the funnel to effectively identify what a prospect needs to proceed along the journey. You may not successfully convert every prospect into a lead, but every tiny improvement to your conversion rate can significantly impact your business. Your B2B marketing funnel will show how to do this by providing your team with a clear understanding of the steps they should take in any circumstance.
Matching your target audience's needs to your content marketing efforts takes a lot of hassle. So our team has provided innovative digital marketing solutions to recognize and elevate your brand. Start your marketing journey with BlueFly Studios, one of the best digital marketing service providers today. Inquire now!