Partnering with other businesses plays an integral role to achieving success. Thus, companies connect with other firms and exchange information, products, and services to improve daily operations and work productivity. Businesses need a well-defined selling strategy to boost their reputation and widen their network. This is where B2B marketing comes into play.
B2B marketing is important because every business needs the help of other organizations to operate and expand. In the marketing aspect, you need B2B marketers to help your business tie up with industry leaders, suppliers, and consultants.
If you're not yet familiar with this marketing approach, you're on the right page. In this post, we will discuss about B2B marketing, its benefits, some examples, and best practices on how to help your company build quality business relationships.
What is B2B Marketing?
B2B marketing is the practice of targeting organizations relevant to your business in the hopes of collaborating on future transactions. Marketers interact with a company's decision-making body, including account managers, procurement heads, and operations managers for partnerships.
The main purpose of B2B marketing is to introduce your brand to other organizations that may need your expertise. If you're a manufacturer of automotive parts, for example, your B2B marketers are responsible for dealing with key personnel of car manufacturing plants and repair shops. B2B marketers explain how you could help third party's prospective customers. Simply put, your marketing strategy focuses on benefits and business solutions.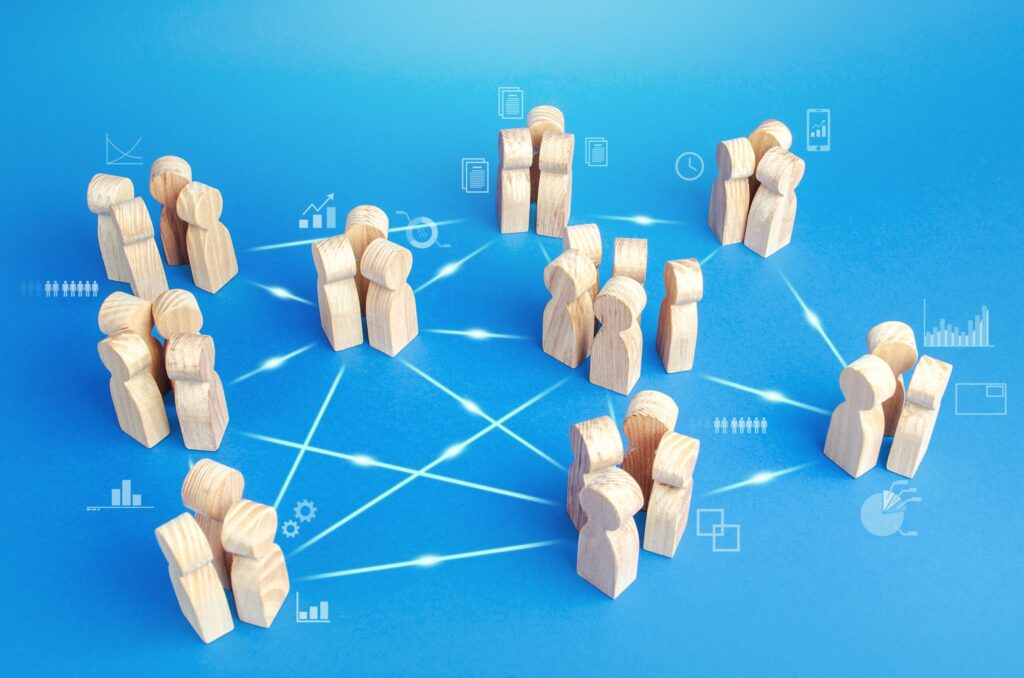 What are B2B Sales?
'B2B sales' refers to a sales model where a business offers its products and services to another company. However, it tends to have a longer selling process since it involves higher price points, ROI projections, and custom negotiation terms. Hence, it's essential to have a team of skilled B2B marketers to formulate an effective and efficient selling strategy intended for a target client.
B2B sales activities include engaging with corporate buyers; answering calls and emails; managing prospective clients; and meeting interested clients via virtual or face-to-face setup. A B2B marketer is expected to have excellent negotiating and problem-solving skills to win clients.
B2B Sales Process
The B2B sales process includes a wide range of specialized selling techniques arranged in strategic sequences. The number of required selling stages depends on the type of industry and business size you want to cater to. B2B marketers initially conduct research on the target industry, consumer landscape, and level of competition before launching a strategy. Here's the B2B sales process:
Prospecting and lead generation;
Making an introductory conversation via voice calls;
Determining quality leads;
Creating engagements to reach potential customers;
Engaging with product demos;
Initiating negotiations;
Closing deals; and
Making follow-up
B2B vs B2C Marketing
As mentioned earlier, B2B marketing involves selling products and services to another company. In order to generate leads and sales, marketing efforts must be focused on key people who have purchasing decisions on behalf of the businesses they represent.
By contrast, B2C marketing efforts are geared toward selling to direct customers looking for urgent answers. Businesses nowadays are using both B2B and B2C marketing techniques to cover different types of clients, from manufacturers to end users. Nonetheless, these two marketing techniques still differ from one another for several reasons.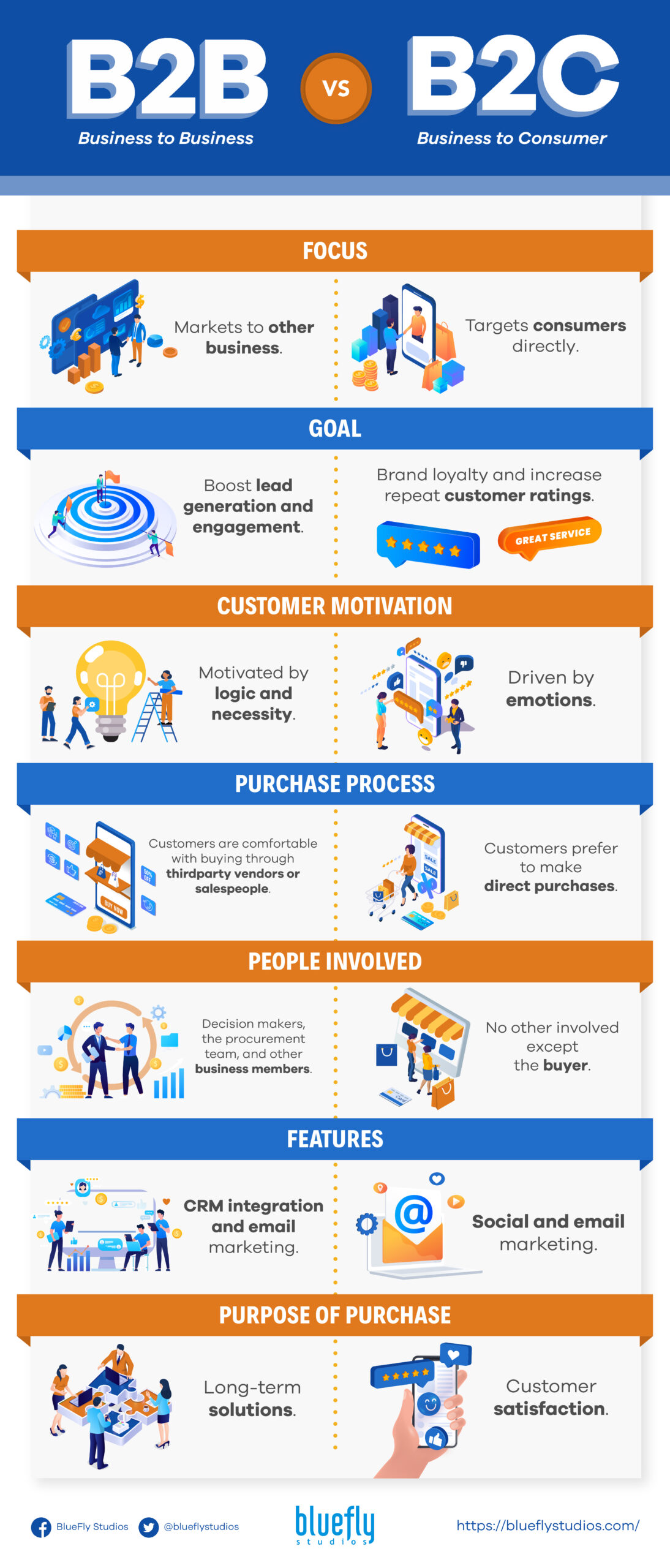 Download a copy of B2B vs B2C marketing infographics.
What is a B2B Marketing Funnel?
The B2B marketing funnel is a flow of sequences describing the stages that prospective buyers typically go through from being a lead to becoming a paying customer. This corresponds to the buyer's journey, unlike in B2B sales which emphasizes the seller's perspective more. It consists of several selling stages where each one requires appropriate selling techniques for customers to respond consistently.
Here are the steps included in the B2B marketing funnel.
1. Strategy
The first stage includes identifying goals and target audience; mapping out the plan on how to build-up awareness or drive customers' interest; and determining which marketing channel to use.
2. Awareness
The awareness stage focuses on taking the necessary actions to boost brand awareness. You can achieve this through SEO-optimized blog content, a robust social media presence, a user-friendly website, and paid ads.
3. Interest
An impressive website determines whether your potential customers take an interest in your brand or not. Remember, they want something valuable from your content in exchange for their subscription. That said; you can produce a newsletter sign-up page containing informative articles—a checklist of your products or services, a list of current industry practices, or a portion of an eBook.
4. Decision
This phase is very important to boosting sales. Encourage your target market to purchase your products or services. One way to accomplish this is to improve your client communication. You may create an email campaign explaining how your business can help your customers.
5. Purchase
At this stage, your customers are ready to avail of your products or services. This includes formal transactions and contract signing.
6. Evaluation
Once your customers respond to your call to action, they may evaluate your brand and decide whether it's worth sharing. Also, at this stage, it's crucial to analyze the performance of the marketing campaign based on the number of successful transactions made. Doing so helps you improve your brand and increase repeat customer ratings.
7. Loyalty
When customers are satisfied, they'll most likely purchase your brand again. A quality product or service results in loyal clients. This may also lead to referrals.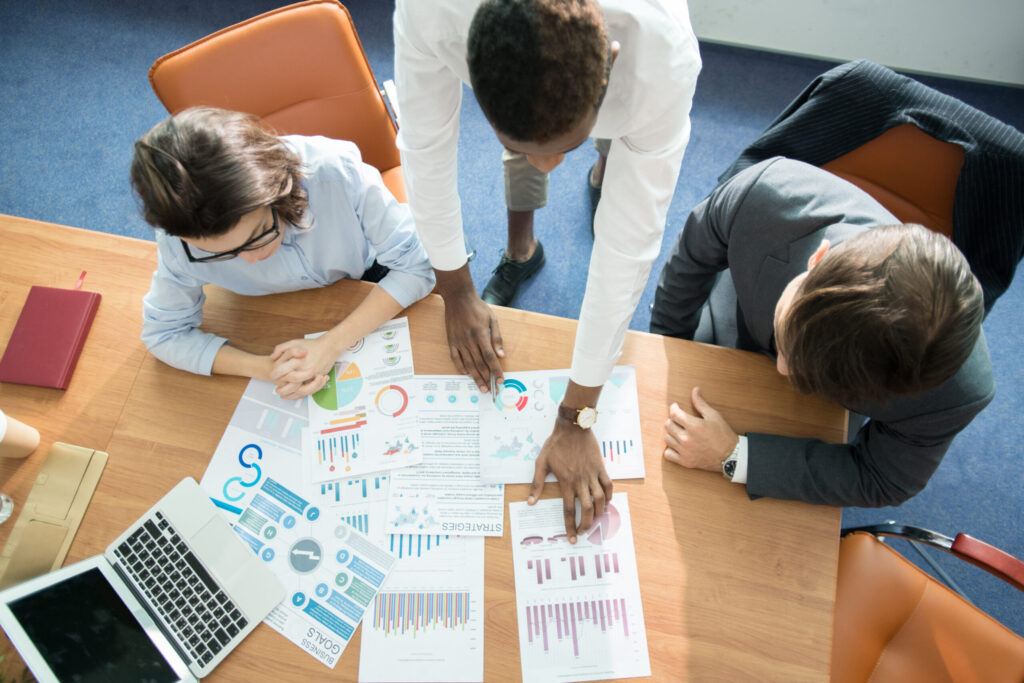 How B2B Marketing Strategies Help toward Campaign Success
As technology evolves each day, you don't want your business to be left behind in the competition. B2B marketing enables your business to increase brand exposure and convert more leads. This approach uses a variety of marketing channels where reaching your target audience is easy.
Using SEO and other marketing techniques for B2B campaigns lets your business generate traffic. This makes it easy for potential customers to find you. However, producing high-quality content is imperative to keep your audience engaged. Building relationships with clients is also one of the remarkable benefits of B2B marketing, allowing you to communicate directly with top decision makers.
Ways to Improve B2B Marketing
As business landscapes change each day, so does the purchasing behavior of partners and clients. Sometimes, conventional marketing techniques are no longer effective, especially when dealing with B2B companies. Corporate buyers are now driven by unsolicited messages from long-form content and case studies before making a final move. Hence, consider the following ways to excel in B2B marketing:
1. Determine your target audience.
You need to identify your end users if you want your B2B marketing drive to succeed. Create multiple buyer personas to establish the target audience. This enables you to carefully map out your marketing plan based on interests, location, current job, and demographic details. With the information you get from this, you may find out where the target audience is most concerned.
2. Incorporate email marketing.
Aside from the presence of social media channels, email marketing is also an effective way to communicate with target clients. This is because the exchange of information is straightforward and professional. Customized emails are better than social media, as the latter appears less personalized. Not to mention, your message will likely get ignored if you send generic emails.
3. Maximize automation tools.
Consider using marketing automation software to help you properly nurture your prospects as they go through the various stages of the sales journey. Automation programs help you organize your mailing list and reduce repetitive marketing activities as you expand your client database.
4. Create engaging content.
Content marketing offers a great opportunity to attract your target market to take action. However, don't write content that only talks about your business; instead make the content educational and useful for consumers. You need content at every stage of the buyer's journey. After all, the end goal of content marketing is to get customers to purchase your offerings. Never forget to incorporate SEO techniques to make your content readable and search engine friendly.
5. Keep track of your competitors.
Monitoring the performance of competitors is significant to know if you're already left behind in the search ranking. Discover how they reach out to clients through competitor analysis. You can introduce a new concept to cover the content gap, providing you the opportunity to establish authority. Look at various social media channels to see if your competitors are trying to rank for the same keywords as yours.
6. Check the campaign's metrics.
Never forget to measure the results of your campaign to ensure continuous traffic growth. You can use Google Analytics to get valuable information, such as click-through and conversion rates. It's critical to measure each strategy, whether you're implementing an email campaign, PPC ads, or SEO, to identify their effectiveness.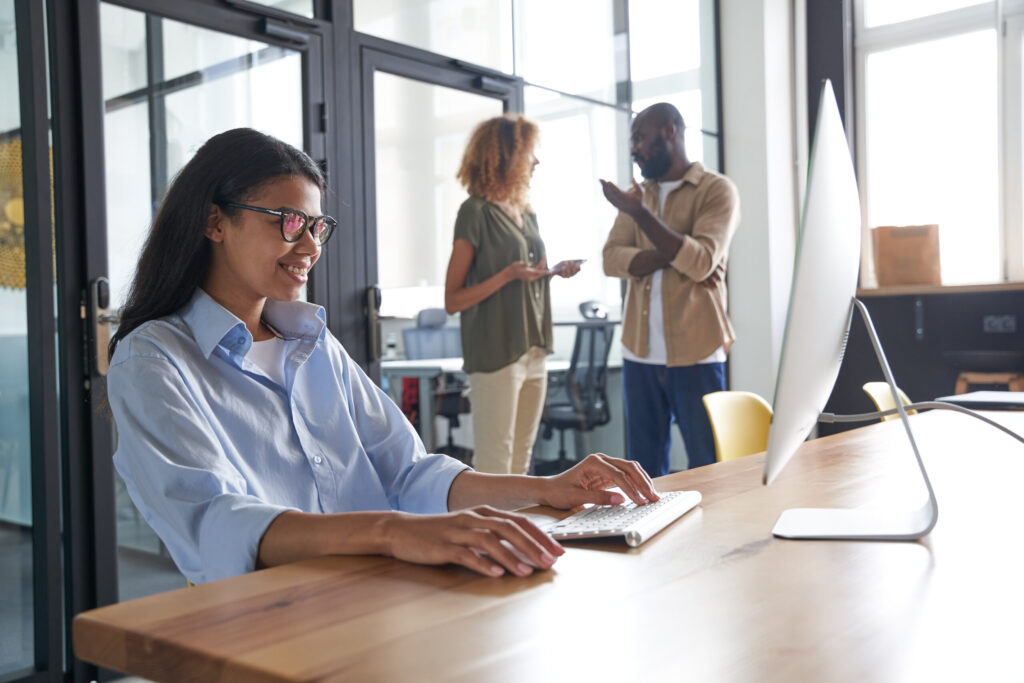 B2B Marketing Examples
There are countless ways you can benefit from B2B marketing. Browse through these examples to get some inspiration:
1. Online Chat
Email marketing is still considered the best lead-generating tool by most businesses. However, online chat support has been effective in engaging clients. Who doesn't want to receive an immediate response once the inquiry has been sent? Live chat enables you to connect with potential clients fast by answering common questions straight from the chat box.
2. Graphic Novel
One of the biggest challenges in B2B marketing is making complex topics more engaging for consumers. If you're selling cyber security systems, it would be hard to grab readers' attention with lengthy whitepapers and data sheets. Thus, a graphic novel can help attract B2B companies looking for secure communication platforms at a glance.
3. Social Media
You can't underestimate the number of leads and traffic you can get from social media channels. Hence, make sure to include LinkedIn and Instagram when boosting your online presence. With over 800 million LinkedIn users worldwide, it's known as the largest networking platform, connecting professionals and businesses in one place.
While other platforms seem attractive to users looking for entertainment, LinkedIn focuses on improving the work lives of people in various industries. If you wish to use it, post highly informative content users can refer to in their career growth.
4. Long-Form Content
You can't ignore the capability of long-form content to generate traffic even if you spend a lot of time creating it. Even if you spend time producing content, what you should consider is its potential to increase your following. So stop writing articles that don't sell; instead post high-quality and worth-reading content packed with information.
Boost Your B2B Marketing with BlueFly Studios
B2B marketers know that the buying process for businesses isn't straightforward, unlike B2C customers who only need to be hooked on the product to make a purchase. The marketing funnel for B2B customers is more complex and requires a tailor-fitted marketing campaign to succeed. This could be challenging if you don't have a dedicated marketing team.
If you haven't invested in B2B digital marketing services yet, you may miss the chance to increase your conversion rates. B2B marketing strategies help encourage other businesses to form partnerships with you. We at BlueFly Studios can help you get started with our comprehensive range of digital marketing services. Partner with us today and let our expert marketers bring the customers right to you.