Businesses in this digital age have better chances of achieving their goals. With the right marketing strategies, business owners can reach a wider network, leading to an increase in sales. Leveraging social media is the way to go, especially in promoting your brand through content marketing. That's why, if you want to beat your competitors, you need to strike a good balance of content marketing and social media content.
Want to know more about boosting your marketing efforts through this approach? You're on the right page. In this article, we'll answer the important question: What is social content marketing?
Social Media Marketing: An Overview
Before we answer the question "What is social content marketing," let's first talk about the basics of social media marketing. Understanding this type of brand promotion is vital to getting the results you want—business growth.
Social media marketing (SMM) is the use of social media platforms—such as Meta (formerly Facebook), Instagram, Twitter, and YouTube—to promote products and services and share business information. This is also used to connect with your target audience, learn about their perceptions of your brand, and keep them up to date on your offerings.
The Impact of Social Media in the United States
It's no secret that social media has taken the internet by storm. The number of internet users who spend most of their time scrolling through their social media accounts is growing steadily. In fact, according to Statista, "As of April 2022, there were 5 billion internet users worldwide, which is 63% of the global population. Of this total, 4.65 billion were social media users."
In the US alone, 70% of the population is active on social media. That's around 295 million social networks users. This is expected to increase drastically in the next few years.
Meta
There's a research conducted by the Pew Research Center about Americans who rely on social media for news. Furthermore, the study shows how social media has changed the way people keep up with the trends, stating that 1 in 5 adults get their current events and political news through social media platforms.
Another data source is from Facebook News, another news article section from many news outlets. The section started in late 2019 with only a few thousand U.S. users until Facebook officially launched it to U.S. consumers in June 2020. To date, 200 publications are on board to keep the platform going.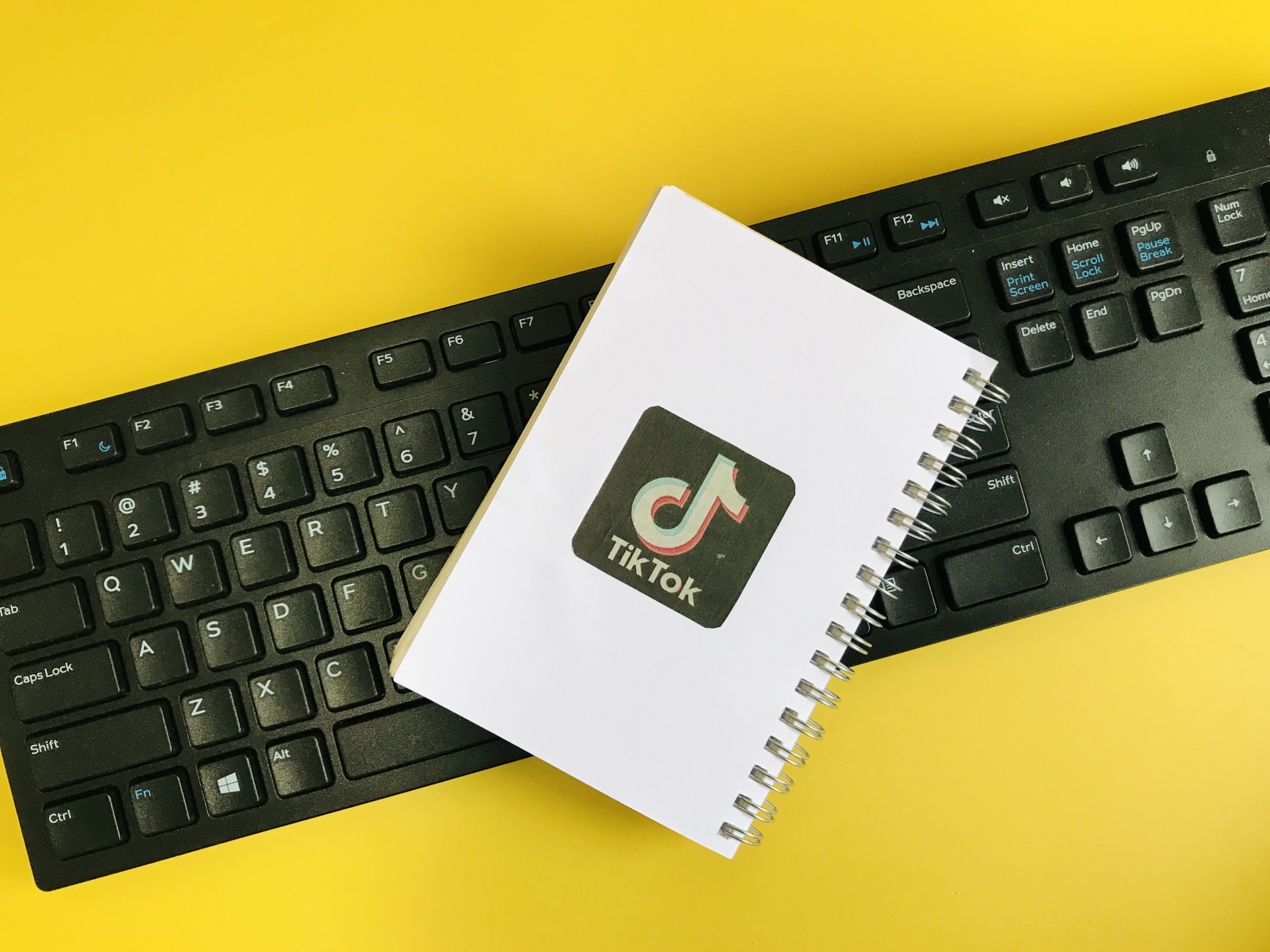 TikTok
Another platform with 80 million US users is TikTok. It's known for users posting creative and artistic videos. Nevertheless, news publishers, journalists, and businesses also use it. That's why many brands on social media, like GoPro, Nike, and Spotify, use this platform to promote their products.
Instagram
IG also has 115 million US users. A report stated that 71% of businesses use this platform. They have gained a total revenue of $26.46 billion in 2021 through advertising. Take note that around 200 million users visit one business account daily. 
What is a Social Media Marketer?
Given the previous figures, marketers believe that social media marketing is one of the most effective digital marketing strategies. It helps you improve brand recognition and increase conversions. Sounds easy? Well, it isn't as easy as it sounds. You need professionals who are experts in the field of social media marketing.
Social media marketers are equipped with the necessary competencies to come up with strategies to ensure that your company's socials are robust. Aside from that, they're also responsible for creating content—captions, images, and videos.
They're trained and knowledgeable about the latest trends. Moreover, social media marketers are also experts in different industries. Thus, you don't need to worry about your line of business; an effective marketer can bring out the best of your business with interactive social media content.
A Quick Look into Content Marketing
Another effective approach to promoting your business is content marketing. This deals with producing reliable and engaging write-ups, with the goal of answering readers' Google searches. The aim of content marketing is brand recognition. This can be achieved when your content ranks high on search engine results pages (SERPs).
When your content is readable and searchable, your business becomes more visible. Consequently, it widens your network and you can reach more of your target market across the globe. To benefit from content marketing, you need an expert team to work with you. This is because content marketing requires expertise not just in the field you're in, but also in marketing and writing content.
What is Social Content Marketing?
Social content marketing is where social media and content marketing meet. It's an area to create strategies for the growing number of customers and the social B2B journey. Yet, the term doesn't rely on improving a social channel's content or social sharing. It connects social business, principles, collaboration, and newsroom methods to content marketing.
Usually, blog posts are the main content that invites users, while social media and other channels spread them. However, a proper content strategy is hard to create.
Social content marketing doesn't just focus on sharing content such as blogs; it also targets audiences with buyer personas as a guide in marketing your brand. This can be successfully done when the buyer persona is in correlation with the marketing objectives.
You need a proper social content plan that focuses on specific social content for each channel. Remember, if you want to make the most out of social media, you need to optimize your social content.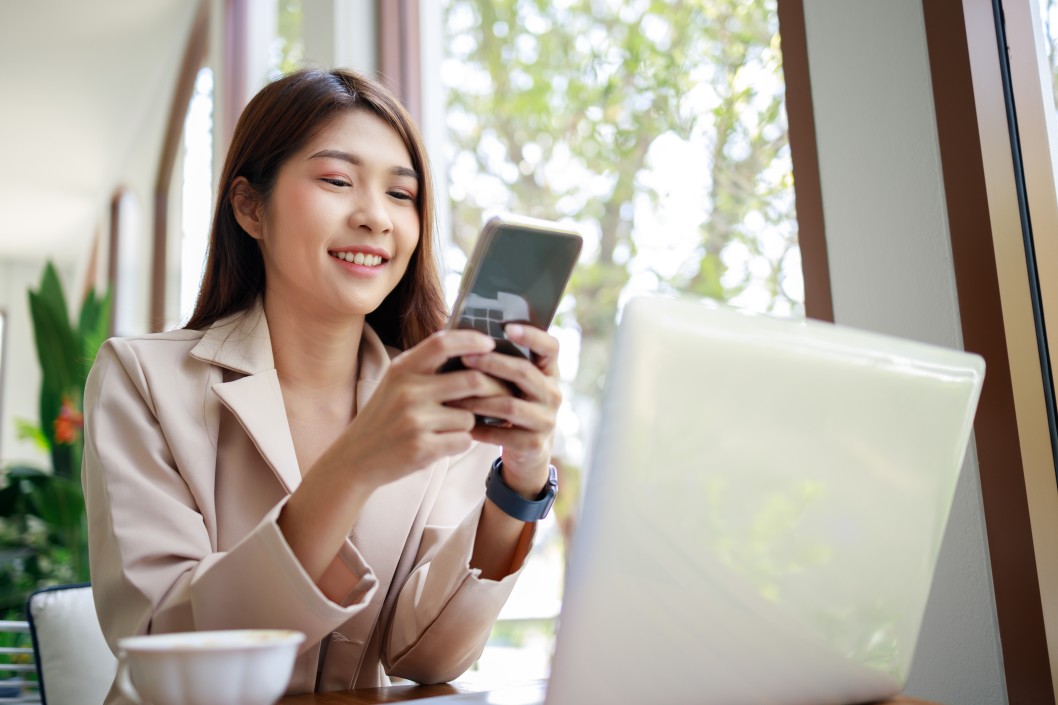 Social Media Content Marketing Strategy
Building a social media content strategy isn't that easy. But, it's attainable. How? Take a look at some steps that will help you create effective social media content marketing strategies.
1. Determine your business goals.
Before you post content on social media channels, know the goals you want to attain. Those are key to achieving expected results.
Some goals include:
Form brand awareness
Increase customer participation
Raise target audience
Boost sales and leads
2. Understand your target audience.
Next is knowing your target audience and what content they want to read. Creating the best website content doesn't matter if you can't reach your target audience. Avoid guessing; instead, rely on data from social media profiles to plan your next strategy. Make use of Google Analytics to give you info for search engine optimization (SEO) and marketing purposes. It also provides information such as statistics, including location, gender, language, interests, and age.
3. Choose a platform.
It's best to start on social media platforms with a high target audience count to avoid losing control over your strategies. You don't have to spread your efforts by working on many channels at once if you don't have a large social media management team. You can start with popular platforms such as Meta, Instagram, Twitter, YouTube, TikTok, Snapchat, and Pinterest.
4. Monitor social media metrics.
You should set up metric trackers to know if your content strategies are working. Usually, you can use social media management tools like HootSuite or Buffer to know what people search for daily. You need to track the following:
Clicks: This metric means how many users click on a link. SEO experts tag it as click-through-rate—the rate of users who saw and clicked the link.
Reach: This shows you the percentage of users who visited your content. A higher reach means more people are reading your content.
Hashtag Performance: Using hashtags in your social media content can increase your reach. Monitor hashtag performance to tell which ones work for you. You need hashtags so that users can find your brand or business faster.
Engagement: Your content needs social engagement to know if you're inviting the right audience. You can boost engagement by making casual content that pushes users to type their thoughts and opinions. A higher engagement rate means you draw in more audiences.
Sentiment: You need to know if online users state good or bad comments about your business. Tracking user sentiments to alter your content and improve user feedback is important. Remember that other users can share their comments on other social media platforms.
5. Create and post quality, relevant content.
You won't reach your target audience without making excellent content. Usually, you don't need to make new content when you have a collection to repurpose. Create engaging write-ups—content to promote, educate, inspire, or entertain—for your target audience.
You should also share content for significant dates. Make sure you write the ones related to your business. Create them earlier, so you only have to post them on your platform. Doing so can give you more time to research your target audience's needs.
Don't forget these 5 steps to creating an effective social media marketing strategy. You can also add more steps if you feel they can improve your existing strategies.
What is a Social Media Content Calendar?
Great content helps your brand get known by your target market. Thus, you have to make sure you have optimized content that caters to their needs. This in consideration makes creating social media content difficult and time-consuming. Hence, a social media content calendar is important to strategically schedule your posts.
A social media content calendar is a tool to keep your postings organized. It also helps you manage and balance your time posting on different platforms. This enables you to work on your content beforehand and schedule it for the date of your liking.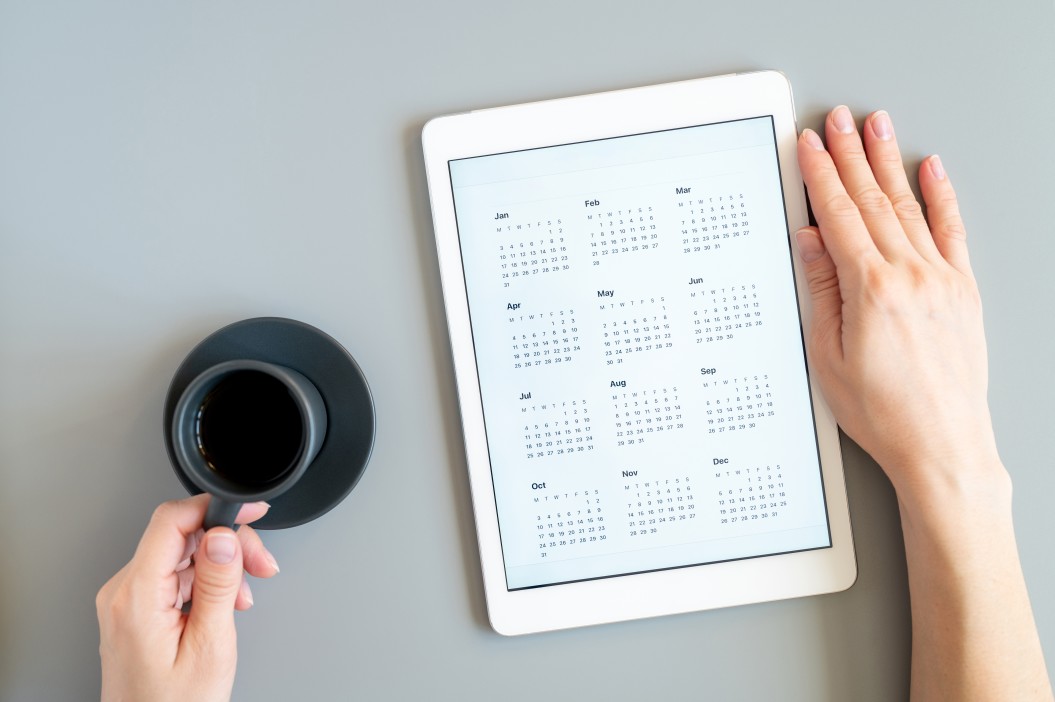 How to Create a Social Media Calendar
Expert marketers follow specific steps to make a social media calendar. Once you include the steps into your process, you can set up an effective social media content calendar to plan and control your posts.

1. Create a template for a social media calendar.
You need a spreadsheet to place your content. Most marketers use Google Sheets because of its easy-to-use graphical user interface (GUI).
2. Make use of content-creation tools.
You need tools to assist you in researching and gathering content. You also need image and video links to hyperlink your content.
3. Map out your social media content.
Once you finish making the spreadsheet, input the content you want to publish on that specific date. You should also input which platform you plan on posting the content on.
4. Confirm the social media post that has been scheduled.
After posting your content, remember to input the time and date of when you posted it. Doing so lets you track your progress and avoid missing posting schedules.
Boost Your Social Content Marketing Strategies with BlueFly Studios
What is social content marketing? Despite knowing the answer to this, some businesspeople have a hard time putting it to practice. If you're one of them, your company's socials don't need to suffer. Gain expert help to achieve business goals and boost profits! With BlueFly Studios, you don't need to worry about selling your brand because we can help you with planning and creating methods to ensure business success.
Hire our expert social media content marketers. And, prepare to see growth and create room for better business ventures. Contact us today to get a free quote.