Have you ever searched a business to learn more about it? I always start with a Google search to learn more about companies, products and services, local stores and restaurants—anything that may lead to a purchase or any type of engagement with a firm, such as possible jobs. And, according to data, the majority of individuals behave in the same way.
Online reputation management is best handled by marketers that have a deep understanding of how the internet search engine works, such as Search Engine Optimization (SEO) specialists. To better manage your brand, learn what search engine reputation management (SERM) is and the importance of leveraging SERM marketing.
What is Search Engine Reputation Management?
Search engine reputation management is an essential part of online reputation management because online searchers prefer a site on the first page of search results. It's not only about showing up in search engine results pages (SERPs) to attract new visitors and earn page views. Hence, it's also about standing out from the crowd with convincing proof why your company is the best option.
Reputation Resolutions for Google Search Reputation Management
Having an online presence that appropriately represents you and your company is no longer an option; it's a need. Whether you like it or not, what appears on the first page of Google Search Results page has a huge impact on your reputation and how the general public perceives your brand.
This is a unique chance. They're more inclined to interact if their search provides favorable information about your company and what they're looking for. On the flip side, if there's no information about you or your business—or the material presented on Page 1 of Google is bad—odds are they'll go on and explore elsewhere.
Receiving a one-star review is never good, but the company owners were particularly stung by one negative comment since they are committed to giving excellent customer service. Both the customer and the service provider knew that something had to be done.
Importance of Search Engine Reputation
Why is it imperative to keep an eye on your online reputation? If you run any type of company that is connected to the internet, especially if you have a website, the majority of your potential consumers go online. Therefore, they will look through all of your online activity before calling your sales representative or visiting your social media profiles.
SERM takes a comprehensive strategy that employs a number of tools and enlists the help of a group of experts from other fields. Positive reviews and higher ratings on review sites will be aided by brand monitoring and online reputation management.
It may get to the point where material is eliminated. SERM is more about treating each link individually, evaluating data, and developing new content than it is about removing everything that doesn't contribute to a positive brand image.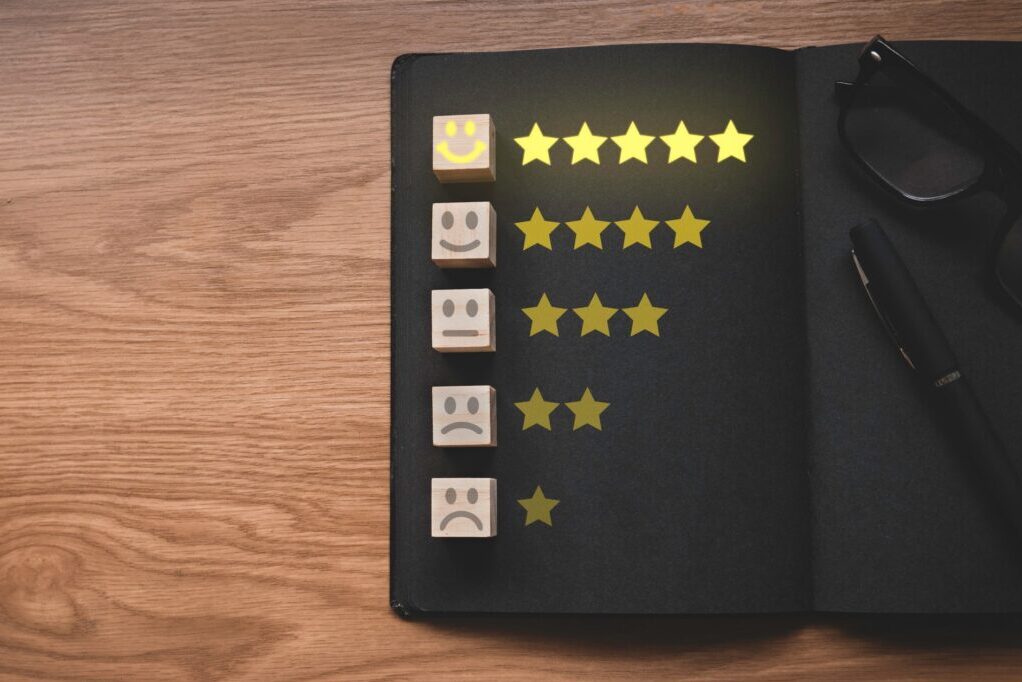 Reasons You Should Be Invested in SERM
1. Boosts your profile in the eyes of the general public
The majority of consumers will conduct a Google search on a company or someone that they are interested in. If they look for you or your company and find nothing, they will doubt your credibility. That's something you don't want to happen. If you invest in reputation management, you'll be able to boost your exposure by creating fresh material, profiles, and engaging content.
2. Increases the number of visitors to your website
The goal of reputation management is to employ tools and methods to drive traffic to your website. This might range from online profiles and social media engagement to public relations, blogs, and reviews.
3. Cultivates relationships with customers
You communicate with your consumers when you answer reviews and ratings. Customers will appreciate how responsive you are and how much you care about them. This strengthens and expands brand loyalty.
4. Improves revenue and sales
Consumers like to buy products or avail of services from providers whom they know and trust. In every business, trust is crucial. That is why you should devote more time and resources to managing your internet reputation. This not only helps you decrease bad reviews, complaints, negative media coverage, and other unfavorable outcomes in search results; it also helps you maintain a positive and reputable image for your company.
5. Allows you to be known as a thought leader
Thought leadership is playing an increasingly essential role in creating personal and company reputation. It's all about generating and distributing content that positions you as a thought leader in your profession.
Online Reputation Management Strategies
Your brand is your reputation, and you should do everything possible to protect it. This can be tough in today's digital age, when negative emotions can spread like wildfire. However, the number of stars your business receives from Tripadvisor, Trustpilot, Google, or any other review site isn't everything. Customers will look up what others have said about your organization on the internet before making a buying decision.
Start a solid review plan and work with a professional to make it honest, manageable, and capable of assisting you in building a true bank of good evaluations that truly reflect your service, products, and people.
1. Boost the visibility of favorable search results.
Address all SEO factors for every website page, including your social media presence, content marketing channels, and directories. Make sure that all profiles are current and contain correct and comprehensive information.
Adding as much information as possible to your Google My Business directory can help it take up a substantial percentage of the main page.
2. Focus on all visibility channels and content types.
Use Facebook, Twitter, Instagram, LinkedIn, and YouTube, among other social media platforms. These websites have a strong domain authority and rank for brand searches. Use alt text and picture names with keywords for every image you submit on your site or social media. Fill the image section with positive images.
3. Remove negative search results: de-optimized.
You'll undoubtedly notice that certain search keywords are more likely than others to bring up bad results. The next step is to figure out which ones are genuinely important. Determine which keywords are most important to your business, either because of their high volume or because of their high conversion rate.
Improve your star ratings by converting your consumers into reviewers. Ensure your firm is listed on all important business directories, set up client feedback systems, and respond to both good and negative reviews.
4. Optimize second page for brand or specific keyword.
Google has lately tightened their SERPs competition to offer more original content. While most searches only display one result from a given domain, there are branded searches which frequently display two results from the branded site.
5. Request for positive mentions.
You may strive to get fraudulent reviews deleted, as well as encourage pleased customers to submit positive evaluations to help balance out the negative ones. But, real customer reviews have been shown to influence site rankings. The more positive evaluations consumers see, the more likely they are to click through and share your site's content.
6. Do competitor research and benchmarking.
On dozens of online platforms, a single product may be described using hundreds of different concepts and phrases. One of the most important components of your online presence is determining the best sites to advertise your product and the most successful ways to do so.
7. Check on trends.
Stay updated on your rivals' new items and how they're performing on social media. As you can see, failing to notice a critical trend might put you out of the game.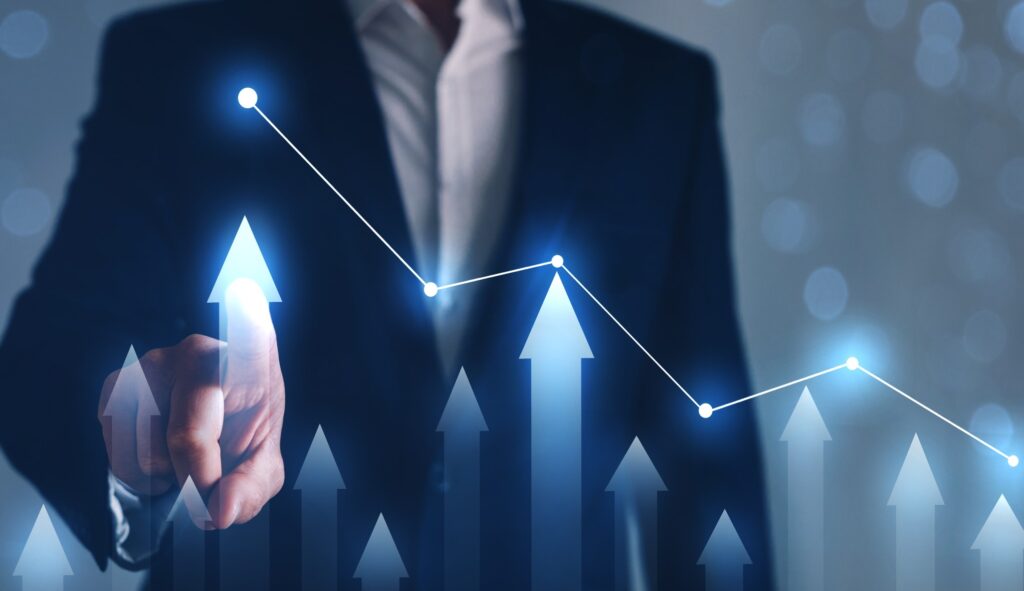 Tips in Brand Building and Reputation Management
1. Make a good first impression.
When new internet visitors come, websites only have just a few seconds to make a decent first impression. When it comes to creating a digital presence and an official website for any sort of company, making a good first impression is crucial. Always double-check that your official website is responsive and functional on all platforms and operating systems.
2. Make yourself available to your clients and prospects.
Even if you have big following and dedicated clients, developing a favorable and professional reputation for your company takes time. Your online presence gives you more ways to communicate with your audience and allows consumers and followers to ask queries to which you can respond quickly.
3. Highlight client feedback and reviews.
Reviews are a perfect way to establish trust and strength with your present customers and new visitors while also building a professional reputation. When you have a strong online presence, showing client testimonials and reviews is a great approach to attract new followers and potential customers.
4. Schedule regular updates.
Using today's main social networks, creating a post and update schedule has never been easier. Scheduled postings allow you to give consistent material and updates to your followers and those who are curious about your business.
5. Conduct market analysis.
You'll need to know what you're getting into before you can even begin to create a reputation. Do your homework and determine which themes are relevant to your target market. This will assist you in customizing your blog entries and the sort of material you wish to distribute.
6. Consider trying PPC.
Consider PPC (pay per click) advertising, display adverts, paid social media marketing, content syndication, paid influencers, and any other types of content for a certain keyword. The first stage in developing a brand is to raise awareness by informing your target audience that you exist. PPC is helpful when attracting new consumers and establishing favorable brand views.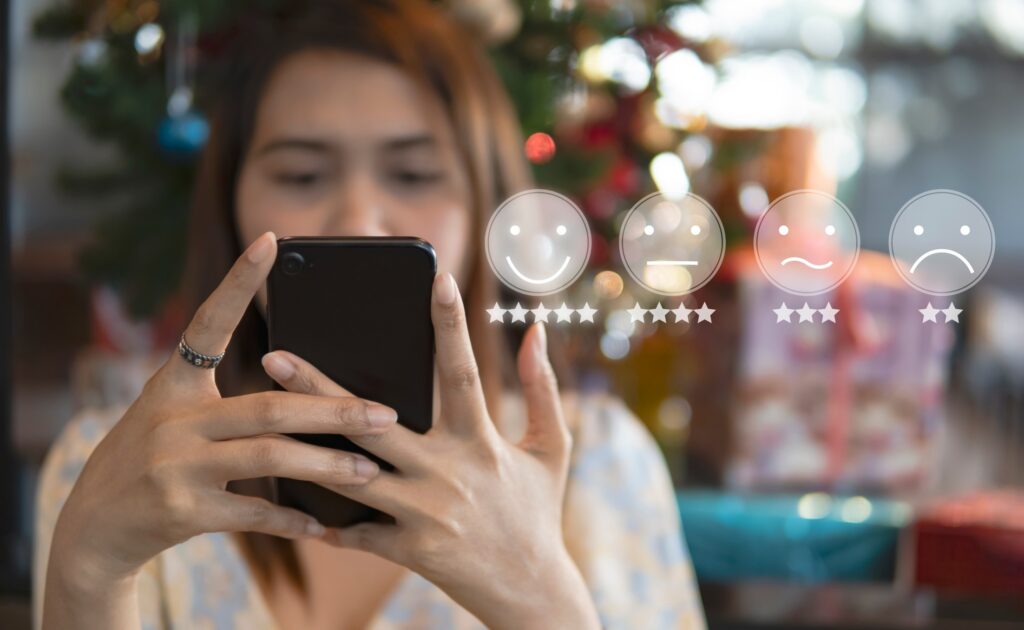 SEO Reputation Management Services
Work out negative search results, achieve improved search engine rankings, and understand what to anticipate from search engine reputation management services. By focusing on credibility and trust, BlueFly Studios will continually monitor and nurture your online reputation.
With updated site content and engaging social media optimization, our digital marketers will improve your brand's reputation, user mentions, and discussions. We'll create a thorough and personalized approach for you while monitoring and evaluating your internet reputation in real time. The digital age has only enhanced the voice of your company's brand. Don't let your own voice drown in a sea of displeasure. Take control of your online reputation. Maintain your branding image with BlueFly Studios' digital marketing services.