The worldwide business-to-consumer (B2C) e-commerce sector has seen an upward trend from 2015 to 2020 and—despite the effects of the global pandemic—isn't anticipated to slow down anytime soon. To ensure the success of a company's marketing plan, they must have a solid understanding of B2C marketing. So what is B2C marketing, and why is it important?
In this article, we will talk about what it is, a few examples of B2C marketing today, and helpful tips for B2C marketing. Read on.
What is B2C Marketing?
Business-to-consumer (B2C) marketing covers the promotion of products or services directly to consumers. This type of marketing entails developing tactics for advertising items and services to those who will use them. The advertised products and services are those that the ordinary client utilizes daily and meet immediate demand. In several key aspects, B2C marketing varies from business-to-business (B2B) marketing, in that the latter involves promoting products or services to another business.
B2C marketing assumes that customers make quick purchasing decisions, especially when the price isn't a factor. As a result, marketers strive to produce an emotional response that leads to the intended conversion, such as a sale or subscription signup. To be effective, companies that use B2C marketing must maintain track of customer trends and purchase behaviors. Doing so allows them to develop effective B2C content marketing strategies.
What is B2C Content Marketing?
Simply put, B2C content marketing encompasses the strategies and practices used to promote products and services among consumers through the use of useful and engaging content.
Is content marketing effective for businesses to? Definitely. In fact, not only is B2C content marketing used in lead generation, relationship building, and sales increase; it also contributes to improved brand awareness and eventual customer loyalty.
Why is B2C Marketing Important?
It is impossible to overestimate the importance of effective B2C marketing. According to Business Wire, by 2028, the worldwide B2C e-commerce market will have grown at a compound annual growth rate of 9.7%, reaching a value of USD 7.65 trillion. The B2C industry is fiercely competitive, and it's only going to get more, so firms must devise marketing strategies that bring them in front of customers with a compelling message.
B2C marketing is essential for organizations that offer products or services to customers since it educates them about the product and the benefits they may expect. B2C marketing improves customer interactions and relationships while also increasing loyalty and trust. Let's discuss these in greater detail.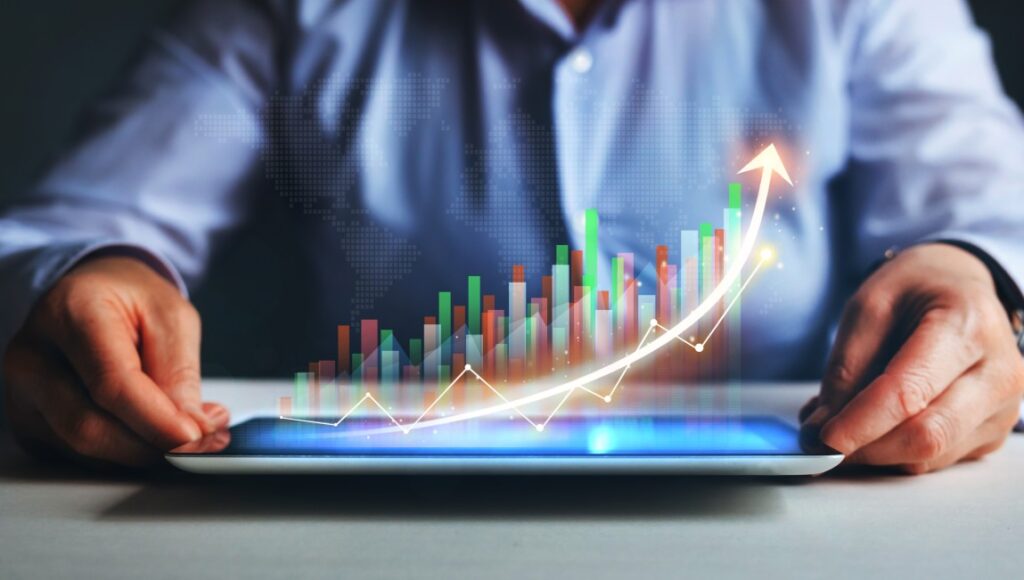 Increases Brand Recognition
B2C marketing tactics allow businesses to reach and connect with a broader audience while also targeting a niche audience. The brand can boost its conversion rates by conducting social media outreach, mass emailing, and promoting on various channels, resulting in increased brand popularity and awareness.
Increases Consumer Loyalty
The best part about having a successful B2C marketing plan is that it can help you increase customer retention. Customers that are happy with your products and services are more likely to stay with you for a longer time. B2C marketing can also outperform B2B marketing in this area.
Strengthens Brand Loyalty
Consumers can now connect directly with brands and companies thanks to social media platforms like Facebook and Twitter. This helps companies to build close relationships with their clients by personally responding to their inquiries or concerns on social media sites. Companies may establish brand loyalty and encourage repeat business from customers by making themselves available to them.
For example, if a consumer has a problem with a product or service, a business can respond promptly and send out a replacement product at no cost. This demonstrates to the customer that the organization cares about them and will go to great lengths to ensure their happiness. Customers will be more aware of the brand and more loyal due to this type of response.
Related Article: What is Social Content Marketing and Its Key Role to Growing a Business
Ensures Higher Volume of Sales
Compared to B2B marketing, one benefit of investing in B2C marketing is higher sales volume. This is because B2C essentially sells things straight to everyday consumers—people who don't require more persuasion or explanation to acquire your stuff. Consumption refers to the idea that everyone has the right to buy items without waiting for others to make decisions for them.
Furthermore, using social media platforms to promote special offers and discounts to people who follow your brand on social media is a terrific idea. Customers will be more likely to buy from you than your competitors because of this.
Examples of B2C Marketing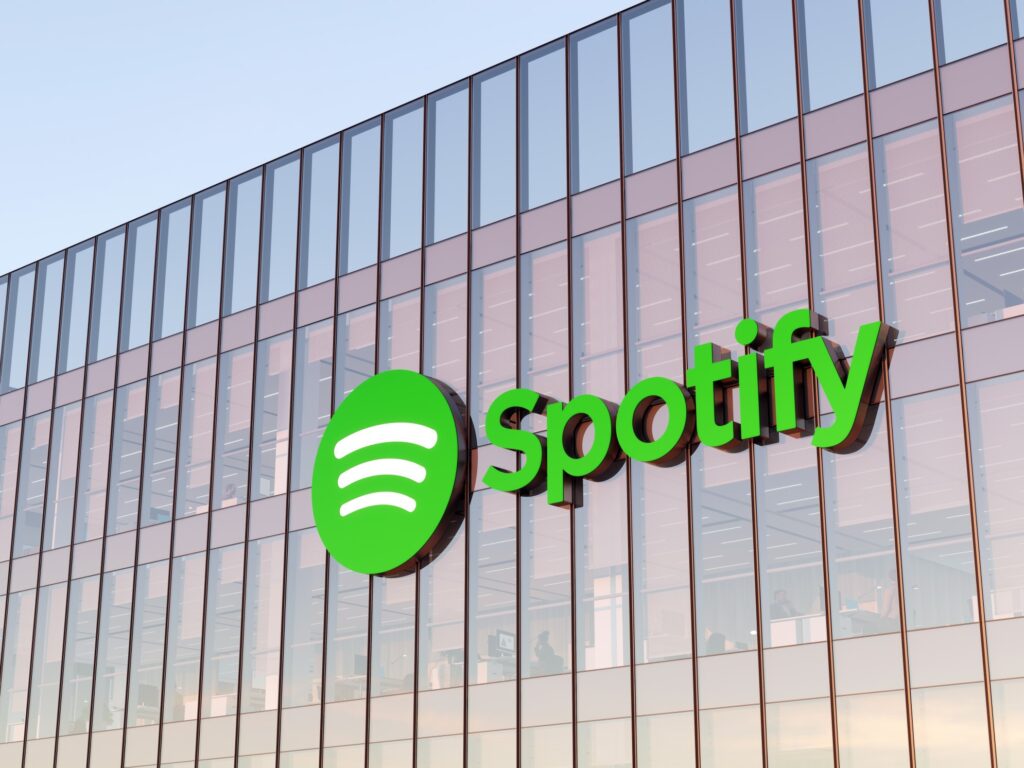 Spotify
One of the few companies that have mastered the art of personalization is Spotify. By employing data about its users' music likes, it exclusively sends an email with valuable and profitable content, such as an announcement of their favorite band's current album or information about a local event.
The digital music service, on the other hand, indicates that personalization is no longer limited to email campaigns. Based on the customers' listening activity metrics, they also create playlists for the year's most-streamed songs.
Lululemon
"Our athlete programs promote a network of ambitious athletes and inspirational people who use their passion to elevate their communities," according to Lululemon's Ambassadors page. This page features approximately 600 people from all across the world, with a wide range of geographic locations, concentration, and athletic prowess.
Lululemon's ambassador program has a positive social impact, and it has brought the firm back from the brink of bankruptcy, culminating with Wall Street predicting the company's demise in 2015. However, thanks to a reorganization of its B2C marketing methods and the launch of its ambassador program, the company continues to thrive to this day.
Related Article: Factors to Understand How Search Engine Reputation Management Affects Search Engine Rankings
B2C Marketing Tips to Get You Started
As you begin to develop your company's distinctive B2C content marketing strategy, keep these tips in mind:
1. Create a brand identity.
Create a brand personality that will appeal to your target market once you've identified it. Your B2C material should be consistent with your overall brand character. When you customize your content marketing to targeted consumers, they're more inclined to spread the word about your products or services to their friends and family.
2. Emphasize personalization.
One of the critical advantages of B2C marketing is the ability to personalize every customer's experience. Add a personal touch to your B2C strategy, even if you're using marketing automation software. From the moment a customer opens your app or sees an ad from your brand, provide them a personalized experience.
3. Address pain points.
Ensure that every step of your B2C customer journey leads to a sale or engagement and that any pain points are addressed along the way. If a similar brand is outperforming you with lower prices, rethink your pricing strategy—conduct market research to learn more about how to reach out to potential customers. To improve your conversion rate, calibrate your advertising with actionable steps on your site's landing page.
4. Reach out to new customers.
Finally, to keep your B2C consumer base expanding, use social media platforms and other digital marketing tools. Target potential clients with marketing messaging that you believe will connect with them personally and immediately.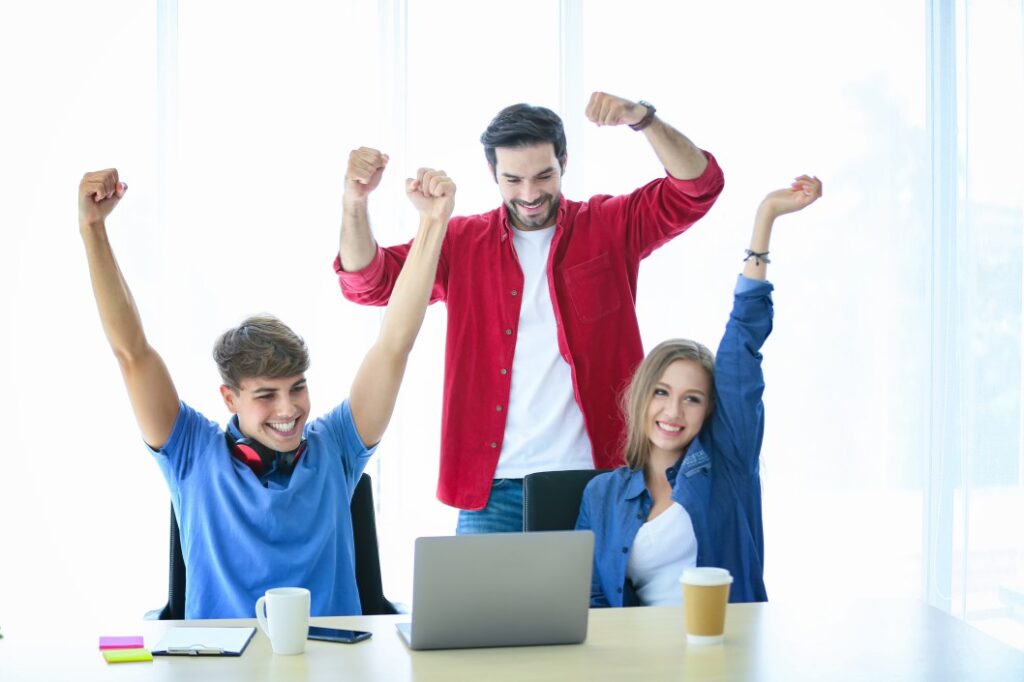 Ensure Business Growth with BlueFly Studios' B2C Marketing Solutions
Individuals and businesses purchase in various ways, but the factors are essentially the same. Most people and businesses are looking for high-quality products at the lowest possible cost. Companies, like people, take a long time to consider significant acquisitions. A method for authorizing purchases is also commonly present.
Regardless of whether you're in the B2B or B2C markets, your goal must be to provide the best possible service to clients. The best way to grow as a business is to ensure your customers are happy!
Ready to expand your business online? Be a step ahead of the competition by hiring digital marketing experts to help you achieve your business goals! BlueFly Studios can give your brand the boost it needs in the online market with the best B2C marketing services. Contact us today to get a free quote.