Marketing has drastically improved during the past few years. From television ads, magazines, and radio commercials, promoting products and services has transitioned to digital marketing. This highlights the positive impact of using social media for brand promotion. That's why, if you want to reach your target market, it is vital to know how to create content for social media marketing.
Leverage this approach just like celebrities and influencers, such as Dwayne Johnson, Ryan Reynolds, Kylie Jenner, and Selena Gomez, who take advantage of their robust social media presence to promote their businesses. Even luxury brands like Calvin Klein, Prada, and Chanel have accounts on different social media platforms.
However, some would argue that social media marketing may be just suitable for personalities and known brands. While this could boost their online presence, your business, regardless of whether it is a startup or an established one, can still benefit from this marketing strategy.
What is Social Media Marketing?
Social media marketing is a way of promoting a business through the use of social media platforms. Almost every brand owner today relies on social media to achieve their marketing goals because most customers are active online. In fact, as of January 2023, 59% of the world's population uses social media. This makes it evident that if you want to promote your business to a large audience, social media marketing is the way to go.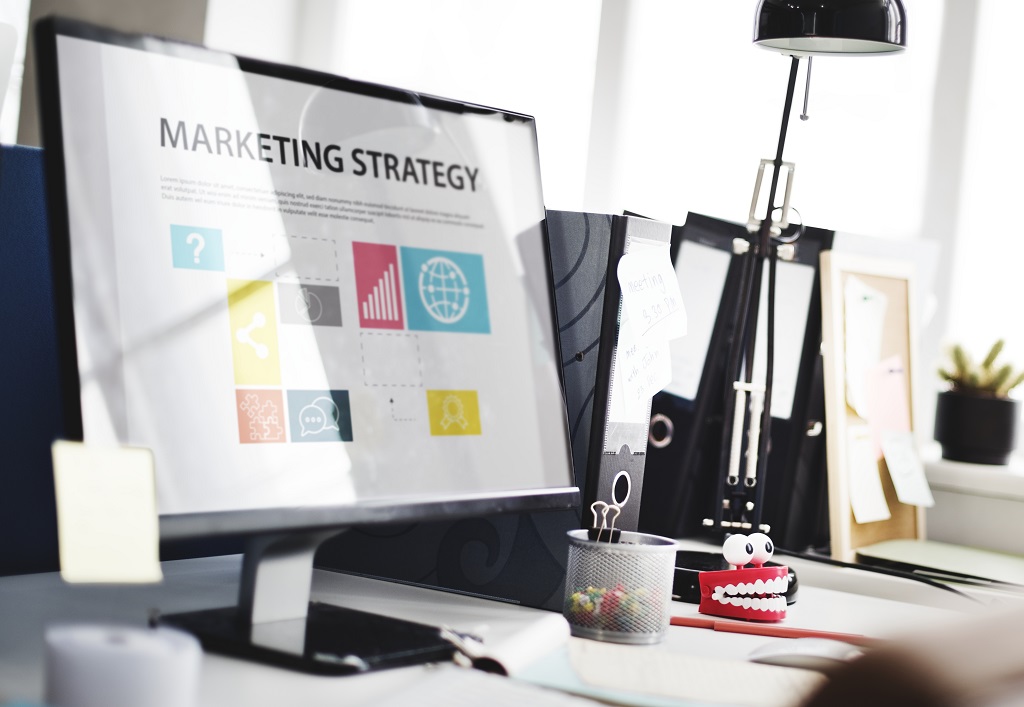 The Importance of Social Media Marketing
Social media has proven its efficacy when it comes to digital marketing over the years. It allows marketers to promote brands while engaging with potential customers at the same time. Plus, it isn't only user-friendly, but it is also cost-effective for business owners.
Engaging social media content can reach millions without paying a large sum compared to television ads and Google ads. This is beneficial for those who are still starting their business and looking for an opportunity to grow.
Related Article: What is a Content Marketer: How They Can Help You Achieve Your Goals
How to Create Content for Social Media Marketing?
Social media marketing is much more than just uploading photos and videos with catchy captions. It requires planning and brainstorming to formulate a good marketing strategy. Remember that you are not the only business owner who promotes products and services on social media. Thus, you should be different and more appealing to stand out from your competitors. Here's an efficient guide on how to create content for social media marketing.
1. Set content goals.
Establishing goals is the first thing to consider when creating content for social media marketing. Having goals would make it easier for you to come up with an effective social media content strategy. The more specific goals you set, the easier it is for you to decide what content to post. Some content goals are to increase brand awareness, boost customer engagement, and raise revenue.
For example, if your goal is to expand your audience, you can collaborate with other brands or post content that would catch the interest of new customers.
2. Plan your social media content.
Do your research. In planning your social media content, make sure to research what strategies work best for your marketing goals. You have to brainstorm with your team and decide on what approach you will take. It is important to ask the opinions of others, as they may relate to the interests of your target market.
Next, it is essential to be in tune with your audience. Gather as much information as you can about your market to identify what content they would prefer to see. Your business will not succeed without customers, so it is better to invest time and effort to gain as many as you can.
Lastly, choose the most suitable channel to use for your business. There are numerous social media platforms to choose from, like Meta (formerly Facebook), Instagram, TikTok, and YouTube. Selecting a platform would depend on your target audience. There are datasets that show the demographics of people using different social media platforms that can serve as your guide in choosing.
Related Article: 5 Best B2B Marketing Strategies to Achieve Your Business Goals
3. Make a content calendar.
In social media marketing, being organized is a must. A content calendar is a tool that will help you manage your posting schedule on different social media platforms. This is very vital in balancing your time between creating content and posting it on your desired date.
This can also help you keep track of holidays and peak seasons, when your content should be more persuasive than usual. Remember to keep your posts in moderation. You can't post too much, as it could seem repetitive to the audience, but you also can't post infrequently, as it may lower your engagement.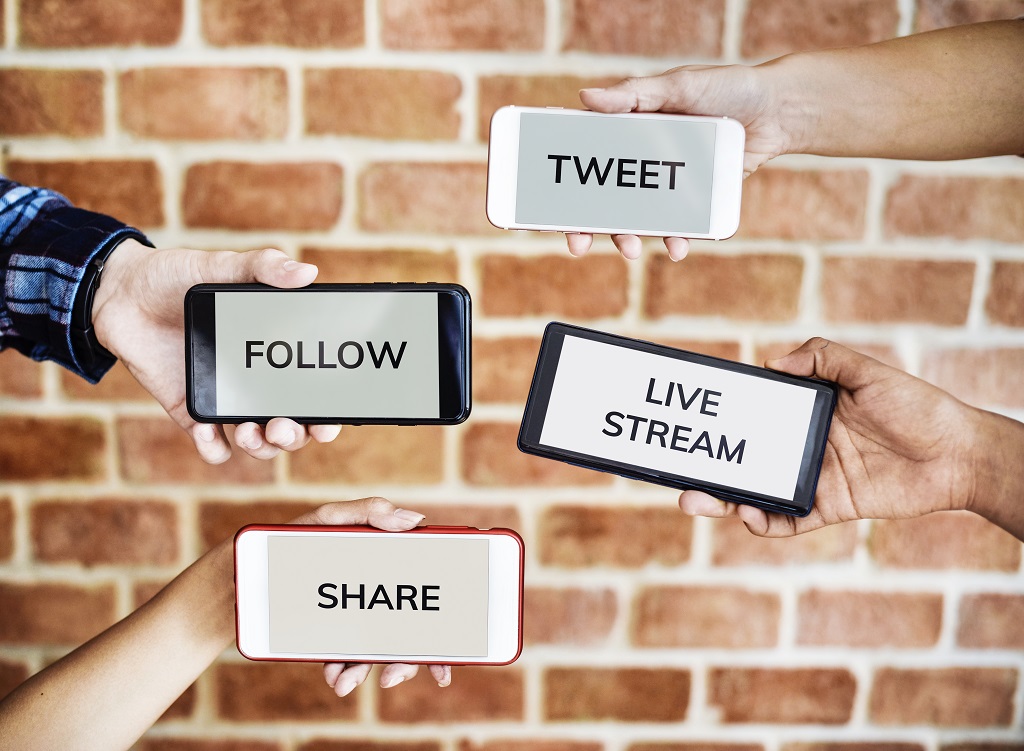 4. Hop on what's trending.
It is crucial to have your original style when making content, but from time to time, you might want to create content related based on the current trend. This will increase your audience, especially if that topic is the most searched online.
Social media marketing requires a lot of research, so it would be better to have hardworking people on your research team. They should always be up to date with trends and news and can formulate plans on how to apply those to the next piece of content.
5. Make use of eye-catching visuals.
Images and videos are essential to your social media content. You might want to work more on pictures and videos than on texts. Most people would prefer watching clips and searching for interesting photos rather than reading lengthy captions. The longer the text, the greater the possibility that they will just scroll. You can also use infographics and animations, depending on what style you prefer for your content.
6. Use social shopping features.
If you want to focus on increasing your revenue, you should make your content shoppable. You can add links to your caption or use the account's features, like shopping tabs that would redirect customers to make a purchase. This is very convenient for shoppers, since they can shop without leaving the platform. This makes it more time-saving than visiting the actual store.
7. Start giveaway contests.
Who doesn't like free stuff? You can occasionally hold giveaway contests for your customers. You can add mechanics such as following your social media account or tagging their friends on your post, which will increase your engagement. Just make sure that your contest will not violate the platform's terms and conditions to avoid account suspension.
Related Article: What is B2C Marketing and Why is It Important?
8. Track social media metrics.
The last step in social media content creation is setting up social media metrics. You have to evaluate your content to know what needs improvement. It would be best to track reach, impressions, engagement rates, and social shares.
Here are some social media analytic tools that you might need:
Sprout Social: Measures Instagram follower growth, assesses content performance on Pinterest, track Facebook page engagement, and tallies Twitter link clicks.
HubSpot: Creates graphs and visuals that break down data such as the audience, engagements, and impressions.
BuzzSumo: Monitors how many shares your content has received on social platforms like Meta, Twitter, and Pinterest.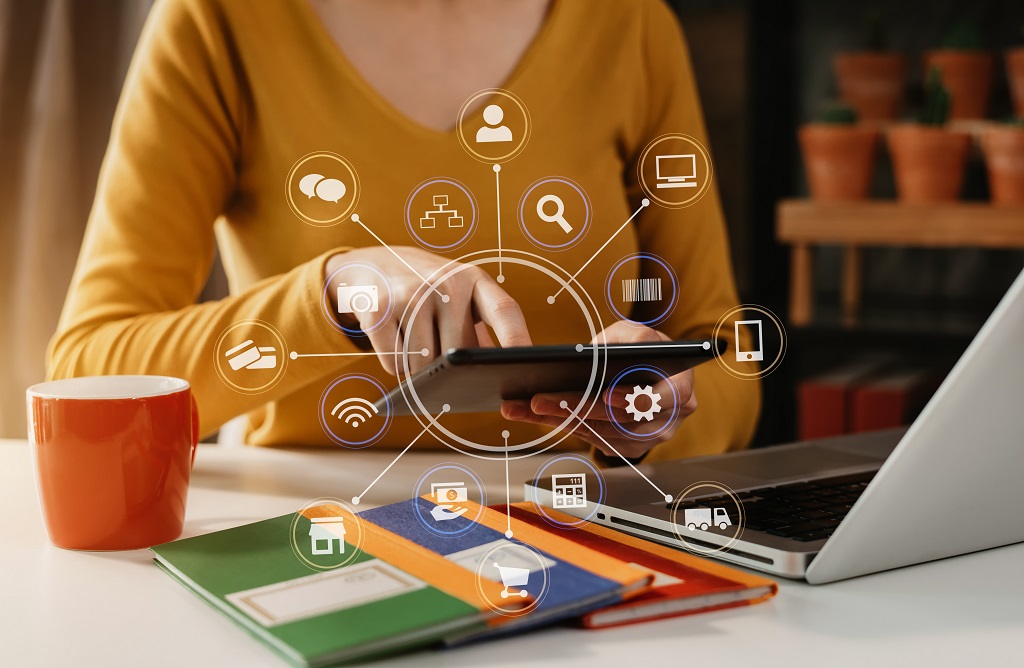 Social Media Marketing Tools
Using the right marketing tool is imperative to ensure that your social media marketing strategies are within reach. Social media marketing tools help you to measure and manage content on different platforms.
Social Media Automation Tools
If you are looking for marketing tools to save time and effort, then automation tools can help you. Chatbots are very popular application for customer service in social media. You can use chatbots to create automated replies to frequently asked questions of your customers.
It is advantageous to business owners who can't reply to all customers immediately. Facebook and Twitter have chatbot features, but if you are using other platforms, you can download other chatbot apps like Drift and Zendesk Answer Bot.
Social Media Planning Tools
One of the most important jobs of a marketer is planning. Having planning tools will help you stay on top of your marketing tasks. This will break down your tasks into less complicated steps that will seem manageable to complete. Some planning tools that you might want to try are Agora Pulse, Trello, and Hootsuite.
Display Advertising Tools
Display advertising tool allows marketers to place advertisements on websites to increase brand awareness. It is one of the most common forms of online advertising that comes in the form of banners, overlays, and rich media ads. StackAdapt and Flipkart Ads Manager are two display advertising software with high customer ratings that you might want to check out.
Boost Your Social Media Marketing Strategies with BlueFly Studios
Creating content for social media marketing can indeed be challenging for brand owners. This is because it requires time, effort, and expertise. But with a dedicated team, you don't need to spend time learning how to create content for social media marketing.
With our expert marketers, you can focus on your core tasks. Worry no more; our marketers are skilled and trained to provide you with effective social media marketing solutions that can pave the way to your success.
What are you waiting for? Contact us to get a free quote.