From startups to large-size enterprises, the majority of businesses are exerting considerable efforts to establish online visibility. This especially springs true in the aftermath of a global event that, if anything, only underscored more the importance of a business' online presence to stay afloat in a very competitive internet-reliant landscape. And since their profitability projections remain high even as they cut down on as much expenses as they could, entrepreneurs and decision makers alike now turn to outsourcing for their website needs, including SEO services.
What are SEO services that a business needs? And how can they help your bottom-line? As we run down the types of SEO services available at your disposal, here's a brief context about search engine optimization.
What is Search Engine Optimization
In a previous blog, we defined search engine optimization (SEO) basically as a strategy aimed to improve a website's visibility online. With this increased visibility comes more visitors to your website and increase in online traffic. As a result, a good SEO campaign provides websites a better opportunity to convey their message across, whether it involves product marketing, leads, or services offered.
And as noted at the onset, businesses today—regardless of size and scope—know the importance of SEO for their bottom-line. With that in mind, they've begun reviewing their marketing efforts to see whether they're tapping the online market well enough. This brings us to the next question: If SEO refers to a system of strategies, what are the types of SEO that you should know?
Related Article: Importance of Search Engine Optimization and Its Impact on Business Growth
Types of SEO
There are three main types of SEO: on-page SEO, off-page SEO, and technical SEO.
On-page SEO: Refers to anything on your website, such as blogs, pages, as well as product and web copies.
Off-page SEO: Pertains to activities you do away from your website, with the goal of garnering backlinks for your site.
Technical SEO: Underscores technical tasks you do on your website, with the goal to improve search rankings as well as site indexing to help bot crawling.
In these types of SEO, your efforts undergo a whole cycle, which includes processes such as keyword targeting, competitor analysis, content marketing, SEO analytics, and technical site audit.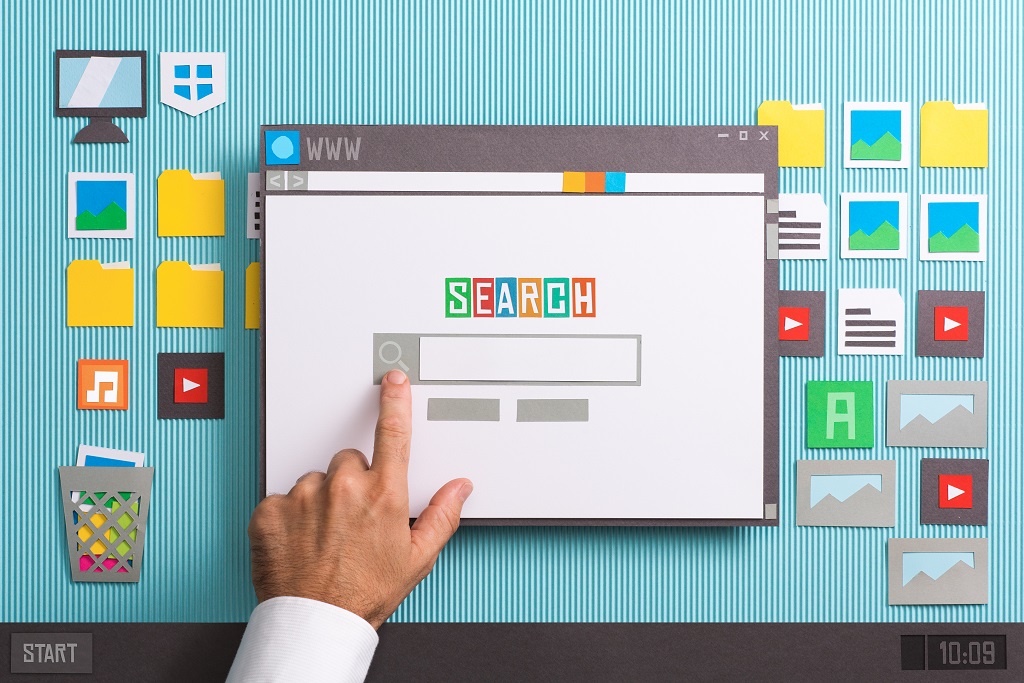 What are SEO Services
There's a host of services that SEO companies provide, including content creation and marketing, website page speed optimization, and website auditing. In this part, we'll look at 7 types of SEO services you can consider availing of for your campaigns.
1. On-Page SEO
On-page SEO is anything done on your website, such as blogs, pages, as well as product and web copies. These also include optimizing the visible elements of your website, such as SEO titles, meta descriptions, and headings.
How do you do it? Through exhaustive keyword research, your on-page content should be about something that people are searching for, which is why keyword phrases are integral here. Since Google highly discourages keyword-stuffing in your contents, professional SEO writers can address this using keyword permutations, variations, and semantics throughout your content; while ensuring that the primary keywords are reflected in your SEO titles and meta descriptions, two areas that are very critical to SEO rankings.
Moreover, this is why copywriting is in demand: Page titles that are not only accurate but also catchy and intriguing help increase clicks, and Google takes note of that. When it compares your website to your competitors and sees that your content has a longer dwell time, Google would prioritize you over the others. And that improves your ranking by a lot.
Related Article: Comparing B2B and B2C Copywriting (and How Both Create Big Business Opportunities)
2. Off-Page SEO
All activities done away from the website that aim to drive traffic back to your page is what constitutes off-page SEO. These include, among others, backlinking and social media. Why does this matter? Off-page SEO techniques help increase your website's domain authority. This is a metric that measures your site's ability to 'deliver' on its promise, which touches upon credibility and rankability. This means that other platforms, sites, and users on the internet can help your pages gain traction; and this can only be accomplished with effective off-page SEO.
An example, as mentioned, is social media. Its prevalence provides opportunities for off-page SEO strategists to come up with campaigns that create brand awareness and encourage potential website visitors. What makes it a viable avenue for off-page activities is the ease of content sharing, thereby amplifying your 'voice' to reach as many users as possible.
Another example concerns backlinks, which entail linking from one website to another as a way of digital referrals. Think of it, thus, as such: The more 'referrals' your website has, the more Google views it as a credible and relevant source. As a result, your domain authority increases. Nevertheless, the tantalizing payoff it presents naturally invites misuse and abuse.
This is why you need to gauge if an SEO agency is using SEO best practices for link building. Since Google prioritizes quality content to its users, expect the same with backlinking. Instead of focusing on the quantity of backlinks, SEO companies prefer linking to one trusted, authoritative website. That alone is better than 10 sites that might not even have a high-scoring domain authority at all.

3. Technical SEO
You might not know it, but your website's overall 'health' impacts its rankings in search engines. How? A few factors to check are the code used to develop your site. Is it efficient, or is it bloated in that it ultimately slows your website's load time? Related to this is your overall website speed. Given the competition online, a slow-loading page can spell the difference. Your website visitor might simply look for another site that offers the same products or services but the webpages of which load significantly faster.
Finally, users now resort to mobile devices, so your website must be mobile-responsive too. Whether they use desktops, laptops, tablets, or mobile phones, your website should always load quickly, and present the contents in a reader-friendly manner. All these are primary responsibilities of SEO companies, which hire web developers, designers, and programmers to work on your website and tick all these checkboxes.
4. Local SEO
We usually hear the term 'organic SEO', but how does 'local SEO' differ from the former? Location-targeted SEO is more focused than general organic search optimization. This strategy involves maximizing the use of the locality option in Google, such as map locations and business listings. This is important to businesses that largely rely on local or regional customers, such as restaurants, auto repair shops, and home security services. When your website is optimized using local SEO techniques, there's a big chance that it gets a boost atop the search results.
In line with this, SEO companies help businesses with their local SEO needs through the following:
Regularly conduct keyword research
Engage with your customers online
Optimize your website on a regular basis
Create local content by highlighting local events and partners
Spearhead efforts for your website to appear in local SEO citations
Ensure your website is SEO backlink-friendly
Related Article: The Basics of Local SEO for Small Businesses (and How You Can Benefit from It)
5. Organic SEO
Conversely, organic SEO refers to the general organic area within search engines, and how to optimize your pages so that they appear in the search results. Whereas local SEO focuses on the regional audience, organic SEO concerns national and international audiences. SEO companies do this through on-page and off-page optimization, backlinking, and social media marketing.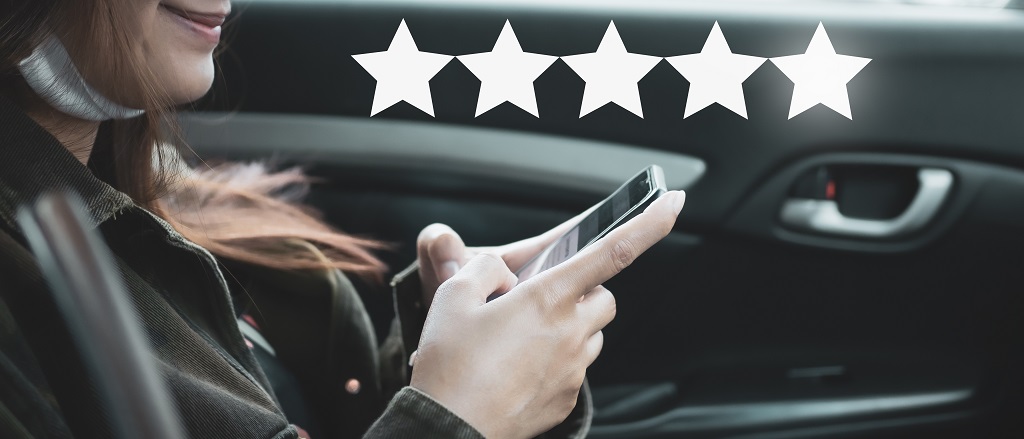 Among the critical types of SEO services is online reputation management. Sure, online transactions have made it easier for businesses to operate; but a single negative review is enough fuel to light the word of mouth that would discourage potential customers in the future to even take a whiff of your product or service offerings.
This is where a professional SEO company comes in: Reputation management services make sure that positive reviews of your company get the limelight, while mitigating negative reviews as much as possible.
7. Voice SEO
As the latest form of SEO, voice SEO might be the sleeper among the list. As Forbes states, approximately 50% of consumers in the United States alone use voice search every day. This remarkable rate only means that there's a shift in technology that's slowly changing the way users communicate and receive information.
Having that said, the convenience that it brings (mainly preferring to speak rather than to type) affects SEO services, too. How? With the speed of results from voice search queries, the websites should be fast-loading, equipped with SSL security website encryption, and user-friendly landing page experience.
Related Article: B2B Content Marketing Strategy: Connecting Your Business to the Future of Content Marketing
The Impact of SEO Services to Business
To help drive home the point of the importance of SEO services to your business, let's answer three of the frequently asked questions about the various types of services.
1. Why should businesses use SEO services?
Simply put, the constant Google algorithm updates over the years have resulted in tighter competition for the search engines results page (SERP). Add to this Google's push for paid search along with the rise of artificial intelligence that may change the entire landscape of digital marketing, SEO is important more than ever to help your website have a broader reach.
For example, a startup company might see it as a challenge to bring in more customers through organic traffic. Hiring an SEO agency can allow the company not only to reach a wider audience, but also attract the right customers. The job of an SEO company doesn't stop there, however. They'll make sure that your website focuses on user experience, which the audience will associate to the trustworthiness of your brand and consequently improve brand awareness.
2. Why are SEO services important?
Let's zero in on four main reasons SEO services are important:
You improve your SERP rankings—significantly. This especially helps fledgling websites that hope to compete with websites raking in millions of monthly views. A page from your website that sneaks into the first SERP is a big deal, and will result in an increase in website traffic.
Your organic traffic increases considerably. As you improve your SERP rankings, organic traffic increases as well. Eventually, through regular optimization, search engines begin to prioritize your website owing to your growing EAT.
Down to your last tagline, your content is targeted to the appropriate audience. Are you sure your content is aimed at the right audience, demographic, and professional hierarchy? The types of SEO services discussed here serve as guides to determine if your campaigns are audience-targeted. And SEO companies are experts in that.
Regular reporting of SEO analytics helps track the performance of your strategies. This is important, since analytics monitoring consumes time, which you can otherwise allocate to do other pertinent aspects of your day-to-day operations. Hiring an SEO agency can alleviate this task off your hands, while affording you the convenience to track whether your SEO approaches are working or not.
3. What are the benefits of SEO services?
To sum up the points mentioned above, an SEO company can benefit your marketing strategies in several ways. First, you save arguably the most important resource of all: time. Also, the technical know-how of an SEO agency is up to date and in line with the marketing trends. Lastly, while most do-it-yourself SEO strategies done by a few businesses for their marketing efforts focus on the first part (online visibility), an SEO company will focus on the whole picture, especially on the latter part—your clicks and conversions.
So all in all, is it worth it to pay for SEO services? The clear-cut answer: YES! Hiring an SEO company is an investment that would help your business not only right away, but also for the long run. Definitely, it's an investment that's a bang for the buck.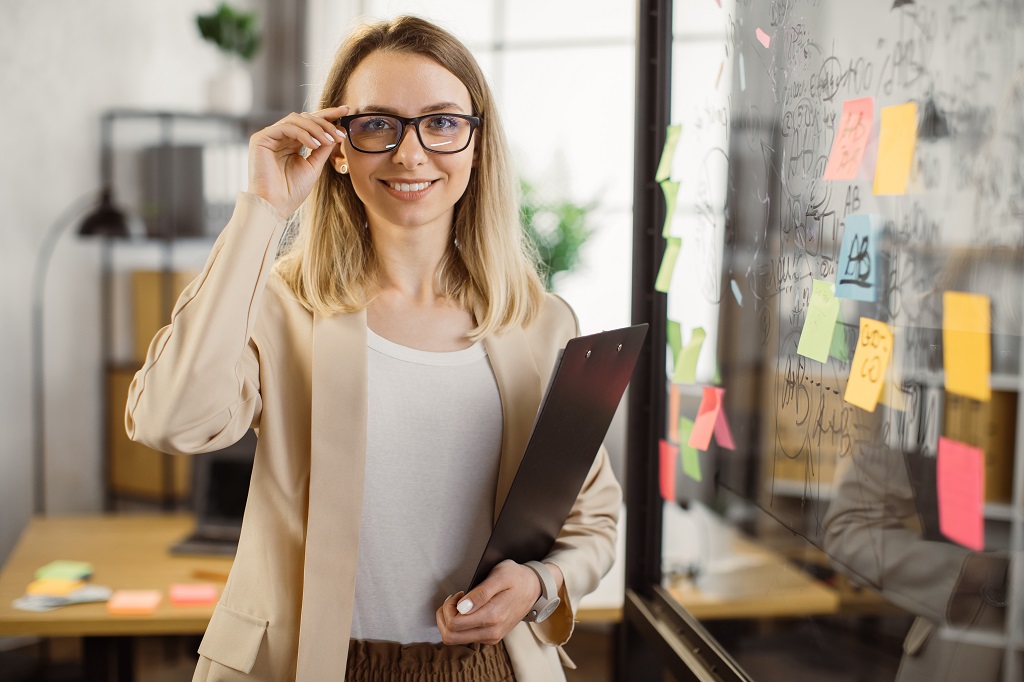 Hire BlueFly Studios for Top-Notch SEO Services Today!
What are SEO services? When implemented effectively to your campaigns, they help your organic marketing initiatives to improve with measured and trackable results. If you're looking for a digital marketing company that provides full-board SEO services, look no further. BlueFly Studios is the leading digital marketing service provider that caters top-notch SEO services to businesses worldwide. Contact us today for your SEO needs!