B2B marketing is an important part of the overall marketing mix. Businesses use B2B marketing to reach other businesses and organizations that may benefit from their products or services. And as a business owner who considers using B2B marketing for the success of your business, you may wonder, "what piece of content, or marketing strategy, should I use to make sure that the message of my business is sent to the right people?"
In this article, we will explore how a well-crafted B2B content marketing strategy can benefit your business, as well as the different types of B2B content marketing you can take advantage of. We will also provide our tips for creating effective B2B marketing strategies and advice on how to get started with your own B2B content marketing plan. Let's dive in!
What is B2B Content Marketing?
Before anything else, what is B2B content marketing? Business-to-business (B2B) content marketing is a strategy used to build relationships with a company's target audience, increase brand recognition, and drive website traffic, lead generation, and sales. Content is created and distributed with the aim of engaging and creating a connection with the customers.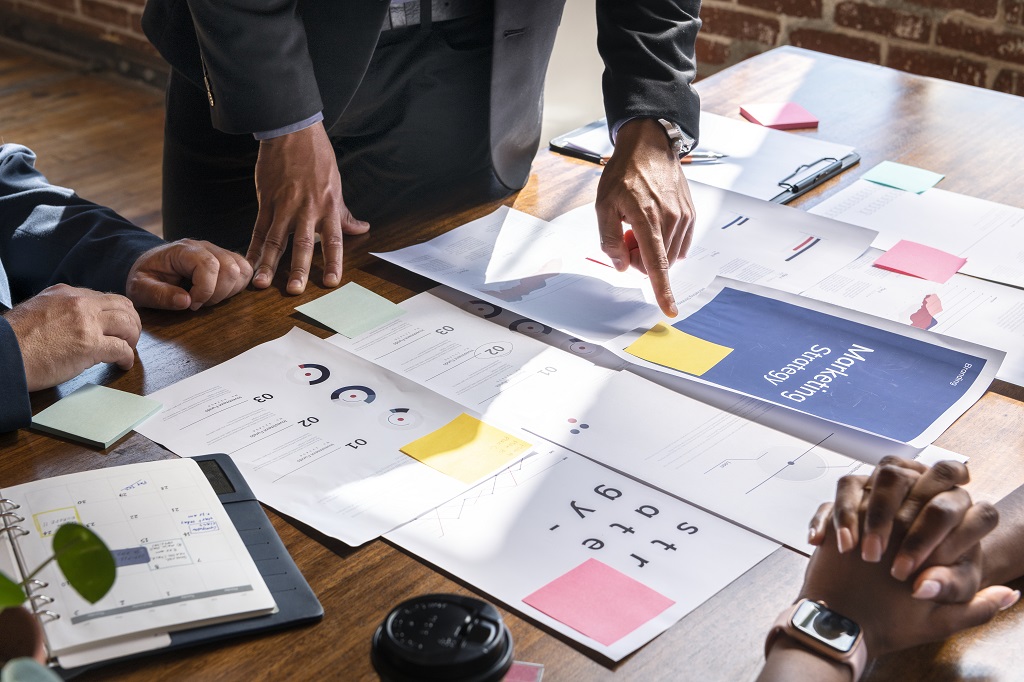 The Importance of B2B Content Marketing
B2B content marketing can have a far-reaching effect on nearly all aspects of marketing. Here are five advantages B2B marketers can gain from using content marketing:
Broader Reach
B2B content marketing strategies allow businesses to reach a larger audience compared to traditional marketing techniques. By implementing the proper strategies, businesses can connect with their intended market, construct meaningful relationships, and generate more leads.
Improved Sales
B2B marketing utilizes targeted methods to reach key decision makers within an organization, with the goal of increasing sales through customized solutions that meet the customers' needs.
Increased Brand Awareness
B2B marketing allows businesses to establish relationships with their customers by focusing on their needs and interests. Through content that reflects these needs, companies can build trust and strengthen their brand awareness.
Reduced Costs
B2B marketing helps businesses to optimize their expenditure by focusing on particular groups and generating material that resonates with their requirements. By directing their efforts toward the relevant population, businesses can lower their marketing costs while still achieving their desired results.
Related Article: B2B Marketing: Its Importance, Examples, and Tips to Achieve Business Success
B2B Content Marketing Types
B2B content marketers need to create a B2B content marketing strategy that will capture the attention of their market and encourage them to look out for the next piece of content. To help you achieve this goal, here are different content marketing types you can use to connect with your intended demographic and fulfill your objectives.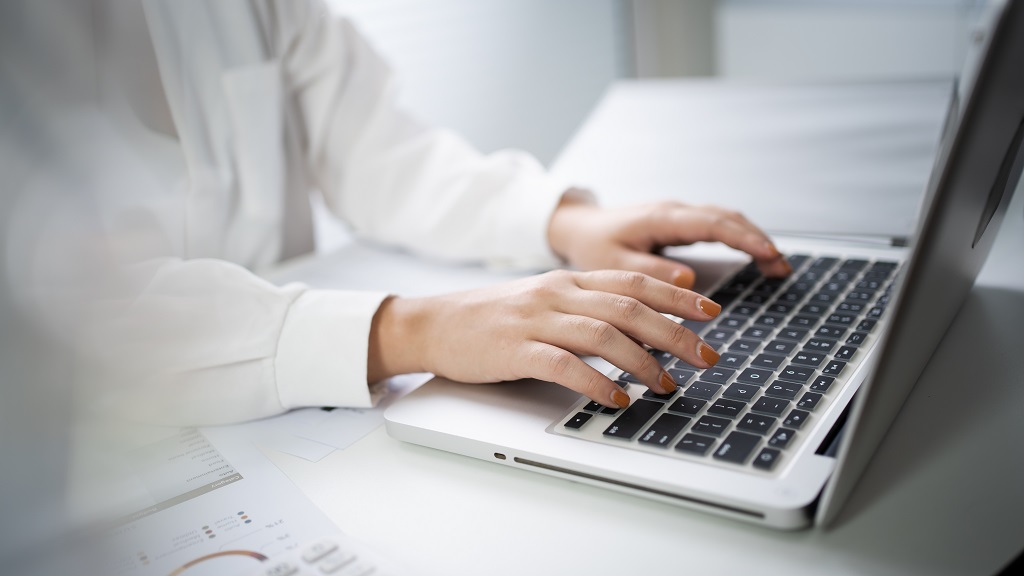 Blog
Blogging allows businesses to reach more people, build connections with their customers, and generate a consistent supply of content for their website. By producing useful and captivating content, businesses can establish a great reputation in the industry and entice more customers.
Businesses can also use blogging to foster a more personal connection with their customers. They can respond to customers' questions, offer practical advice, and share stories about their products and services. This helps build trust and loyalty in the customers.
Podcast
Businesses can utilize podcasts to connect with their customers on a deeper level by having conversations about their brand and products, sharing their knowledge, and providing a space for open discussion. This can result to a strong bond between the company and its customers.
Infographics
Infographics are an effective tool to engage customers and boost brand recognition. They can be used to illustrate a product or service, or to show a snapshot of a company's progress; as well as to emphasize key points and quickly grab the attention of viewers.
Social Media Marketing
Social media marketing involves creating and sharing content on popular social media networks with the goal of increasing visibility and attracting new customers. Content can include videos, images, blog posts, and product promotions on sites such as Facebook, Instagram, Twitter, and YouTube. The aim is to build brand awareness and create engagement with customers.
Email Marketing
Email marketing is a powerful tool for businesses to reach their customers. It is cost-efficient and allows for a personalized and direct connection with them. Companies can send newsletters, special offers, and product announcements that keep their customers up-to-date and involved.
Related Article: How to Leverage B2B Email Marketing to Hit Your Revenue—and Business—Goals
Webinars
Webinars are an effective way for companies to establish themselves as experts in their industry and to connect with potential customers. Webinars' interactive format stimulates audience participation and offers a chance to convert viewers into paying clients. They can be used by businesses to increase sales, cultivate connections with current clients, and collect leads.
User-Generated Content
User-generated content (UGC) promotes a brand or product using content that was produced by customers or consumers, such as testimonials, images, videos, and other media. The majority of the time, the content is posted on social media and other websites, giving it the widest possible audience.
The benefit of using UGC for marketing is that it tends to be more genuine than traditional marketing. Consumers are more likely to believe content produced by other consumers than by businesses. This facilitates the development of loyalty and trust, which may result in increased sales.
Case Studies
Case studies are a great form of marketing that can assist companies in proving the worth of their product. Companies can give a concrete illustration of the advantages they can offer by presenting real-world examples of how their goods have benefited other organizations or customers.
Website
Websites are a great tool to build credibility and trust with customers. This is why building a website has become a go-to strategy for businesses, since a website may increase their presence on search engines and draw in more clients by producing high-quality content and utilizing SEO techniques.
Collaborations
In this era of influencers, collaborations are a great tool to increase brand visibility and awareness. A brand can access a broader audience and develop a more comprehensive marketing strategy by collaborating with influencers. Small businesses and start-ups can benefit greatly from this type of marketing since it allows them to reach a larger audience without having to invest heavily in advertising.
B2B Content Marketing Strategies
Any business that wants to produce content that drives result should develop a content strategy. It gives you a blueprint to assist and keep you focused while making sure that all of your content creation efforts are in line with your company's objectives.
Here are some of our B2B content marketing strategies to get you started: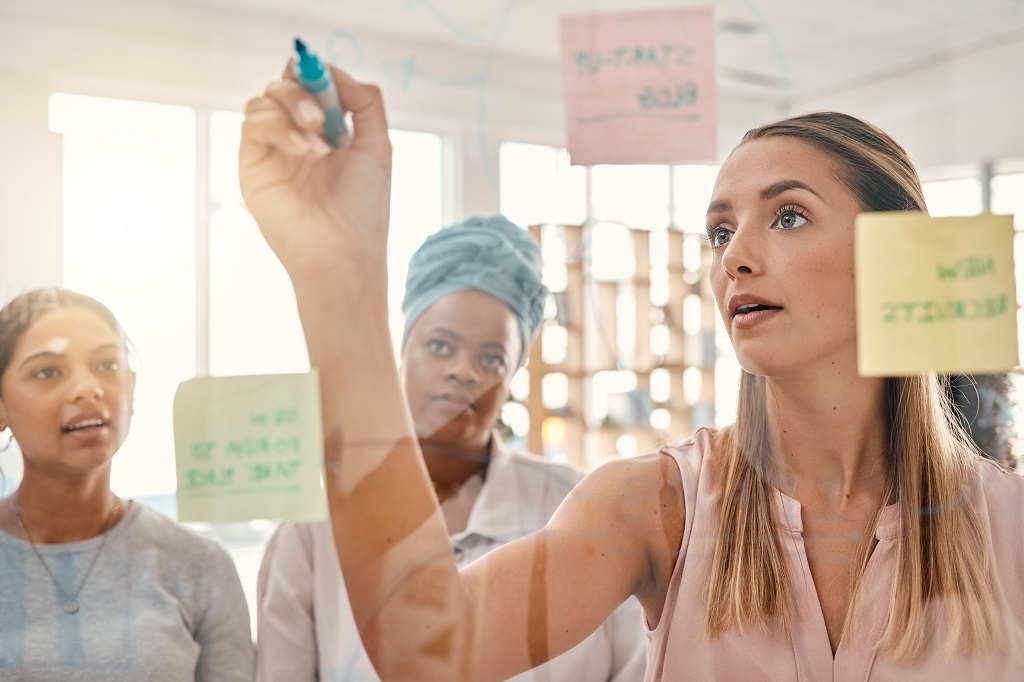 1. Develop a B2B content marketing strategy and set measurable goals.
A content marketing strategy should specify the kinds of material that will be produced, the distribution methods, and the objectives that the company wants to accomplish through content marketing. Businesses should start by identifying who their target market is along with what information they are looking for. This will help the business in producing content that is unique and relevant to its intended audience.
2. Focus on creating high-quality content that is valuable to your target audience.
A great marketing plan depends on creating valuable content for your market. You can become an expert in your field, win your audience's trust and loyalty, and increase conversions by producing high-quality content.
To be a high-quality content, your end users should be able to use it to deliver helpful information that will allow them make wise judgments. And in order to maintain readers' interest and engagement, quality content should also be interesting and engaging.
3. Use a variety of content types and distribution channels to widen your reach.
Attracting different demographics is made easy by utilizing a range of content types and delivery methods. Different content types, as we have discussed earlier, can be used to engage different groups of your target audience. Distributing content online, on the other hand, is possible through email newsletters, social media platforms, and other channels. By employing a variety of content kinds and distribution platforms, you may effectively reach more people and make a larger impact.
4. Optimize your content for SEO to increase visibility and traffic.
The first step in improving your website's exposure and traffic is to optimize your content for SEO. Search engine optimization, or SEO, is the process of creating content based on relevant topics and keywords related to your business in order to raise your website's ranking in search engine results pages (SERPs).
Related Article: The Basics of Local SEO for Small Businesses (and How You Can Benefit from It)
5. Track and measure your content marketing efforts to measure success.
Monitoring and evaluating the effectiveness of individual content pieces is important to make sure that your content marketing initiatives are successful. Setting defined goals, and tracking conversions and ROI are some strategies for analyzing and measuring the performance of content marketing campaigns.
6. Regularly review and update your content to keep it fresh and relevant.
Keeping your content's originality and relevance may be accomplished by keeping up with current industry trends and including them into your content. You can also monitor your competitors to see what they are up to. In addition, keeping up with algorithm updates may help guarantee that your content is optimized for brand growth.
may help guarantee that your content is optimized for brand growth.
Grow Your Business with B2B Content Marketing Strategies from BlueFly Studios
By taking the time to learn more about the B2B marketing, businesses can make sure that their content marketing initiatives are successful and substantial. If you want to stand out from the competition and grow your business, our team of experienced professionals can help you build an effective B2B content marketing plan to reach your target customers and succeed in an ever-evolving marketplace.
Contact us today to schedule a free consultation and find out how our services can benefit your business!