In the ever-evolving digital world, it's becoming significantly more important to create and share content. In fact, according to DataReportal, the number of internet users during the past 12 months alone grew to 98 million. Because of this, many marketers believe that content creation is a gold mine—and for good reason.
As the industry grows, the demand for content creators also increases. If you're a business owner who wants to leverage engaging digital copies, you're on the right page! In this article, we'll answer the question: What is a content creator? We'll also discuss the importance of the role, how to be effective in the field, and how they're changing the business arena.
What is a Content Creator?
Let's zoom in on the heart of digital marketing assets—the content creators. With their skills in content creation, these expert professionals influence the online sharing trends that shape our daily lives.
The main goal of a content creator concerns the production of write-ups, designs, and other media that provide value and help reach the target audience. However, some of them build their own brands, boost their viewership, and engage with their followers in new ways every day. Simply put, there are marketers who partner with businesses, while others promote their brands independently.
That being said, it's imperative to have, not only creativity and technical skills, but also an understanding of the market. Plus, it's vital to have the ability to adapt to changing trends and search engine algorithms. They need expertise in research and to stay up-to-date on current events, industry news, and emerging technologies. This is essential to crafting content that is both relevant and timely.
What is a Content Creator: The Duties of a Content Creator
Now that you know the answer to the question to "what is a content creator," let's talk about their roles.
Content creators are writers, editors, videographers, podcasters, or graphic designers who craft captivating content with the goal of reaching a wider market. They promote products and services through various social media channels and other online platforms.
Needless to say, it takes effective, engaging content to get the attention of your target customers. No wonder many businesspeople hire content creators to work on blogs, podcasts, videos, case studies, white papers, infographics, and other marketing assets.
Aside from making interesting, informative, or entertaining content, they're also responsible for different tasks. These include: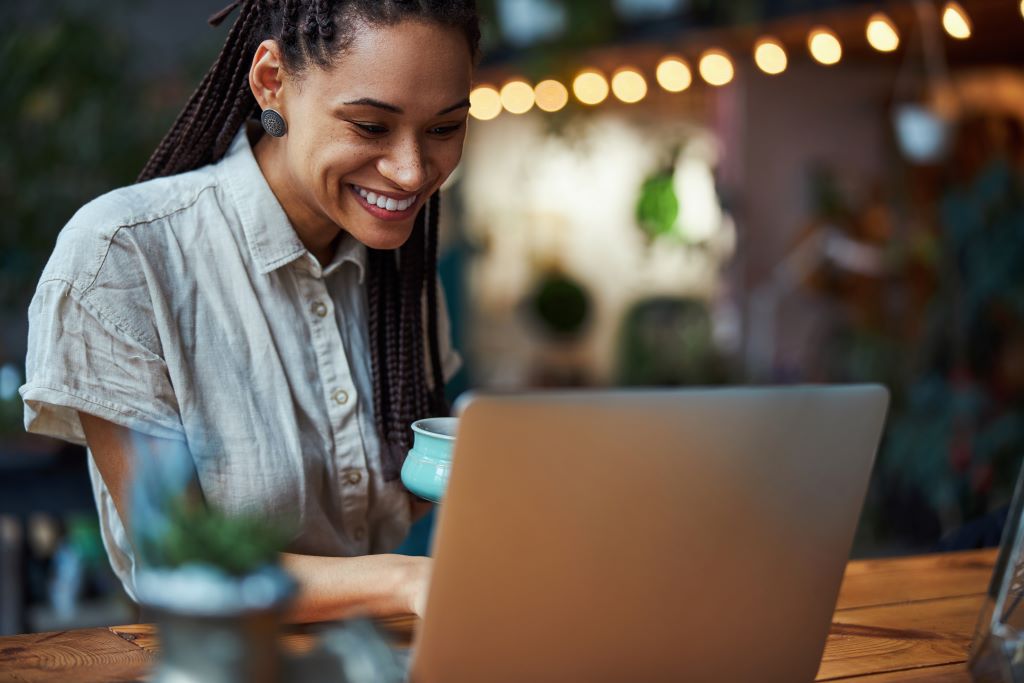 1. Market Research
This task entails researching and analyzing data to better understand the consumers' behavior, needs, preferences, and pain points. Content creators gather data such as demographics, including the audiences' age, gender, location, and interests. They also evaluate competitors' content to understand what is working and what isn't. This helps them identify gaps in the market and create content that fills those gaps.
2. Branding
When a content creator evaluates a brand, they determine the most appropriate tone, voice, presentation, and buyer persona. Furthermore, they identify areas where the website isn't providing the information that users are looking for and create content to cater to that need.
3. Content Ideation
Businesses thrive when they hire content creators who come up with unique and engaging content ideas that are relevant to the target audience's interests. In line with this, they're also responsible for building a content strategy that aligns with the overall business goals.
4. Content Creation
Contents created by these experts are always of high quality, engaging, customer-centric, and shareable. In all this, content creators focus on helping to increase engagement, attract and retain the attention of the leads, and drive traffic to the website. Here are some content types they prepare for businesses:
Articles
Artwork
Audio
Blogs
Brochures
Charts
E-books
Email marketing
Films
Graphs
Graphics
Images
Infographics
News & information
Podcasts
Posters
Product description
Social media posts, photos, and videos
Videos
White paper
5. Promotion
Content creators boost PR and develop campaign strategies to ensure that brands reach the widest possible audience. This involves optimizing content for search engines by including relevant keywords and meta descriptions. It also includes creating social media posts that are visually appealing and shareable, and promoting content through email marketing.
Is your content optimized? If you're not sure, hiring a content creator might help you in this regard. They optimize content for search engines using keyword research, meta descriptions, and other SEO techniques. Moreover, they're also responsible for identifying gaps in your content that may be preventing your website from ranking higher in search engine results pages (SERPs).
7. Collaboration
Expert content creators understand the importance of collaborating with other team members; knowing it's a good way to ensure that the content is well-researched, accurate, and relevant to the target audience. Thus, they work with other professionals, such as designers, photographers, and videographers, to create multimedia content. Not to mention, they work closely with clients or business owners to ensure that the content aligns with their goals and objectives.
8. Preparing Tracking Reports
Tracking reports in content creation play a key role in continuously improving the quality and effectiveness of the pieces. By making data-driven decisions, they can create content that resonates with the audience, drives traffic and engagement, and ultimately achieves the desired results. This in mind, content creators use data analytics to track the performance of the content and make adjustments to improve engagement and conversion rates.
9. Keeping Up with Industry Trends
Content creators must stay up-to-date with industry news and changes in search engine algorithms. By staying informed, they can identify emerging trends, shifts in consumer behavior, and new opportunities to create appealing content.
10. Project Management
With marketing strategies under their watch, content creators handle various projects, strategically schedule posts, and ensure that the content is effective. Plus, they're responsible for creating and maintaining a content calendar, managing deadlines, and collaborating with team members. Content creators are responsible for handling these tasks to make sure the content is delivered in a timely manner, meets quality criteria, and generates the desired outcomes.
11. Content Moderation
Content specialists ensure that contents are in compliance with the platform's standards and regulations. In addition, on your behalf, they keep an eye on what people are saying on your social media channels and respond quickly and professionally to any comments or feedback.
12. Brand Reputation
How does a content creator help you with your brand? They do so by building trust and credibility with your audience as well as improving your search engine rankings by making sure that all contents are from trusted sources of information.
13. Lead Generation and Conversion
This is where content creators come in, driving traffic and generating leads and conversions. They are entrusted to create content specifically designed to guide users through the buyer's journey and motivate them to take action.
14. Testing and Iterating
As a decision maker, you need regular coordination with your content creators to test and iterate your digital marketing copy on a regular basis. Doing so helps make sure it's performing and effective. For example, you could perform A/B tests for different headlines, formats, and call-to-action statements to see what works best with your target audience.
15. Content Optimization
Lastly, you can task your content creators to update and optimize posts to make sure they remain relevant, shareable, and link-worthy. This is helpful to amplify the reach of the content and improve the website's search engine rankings.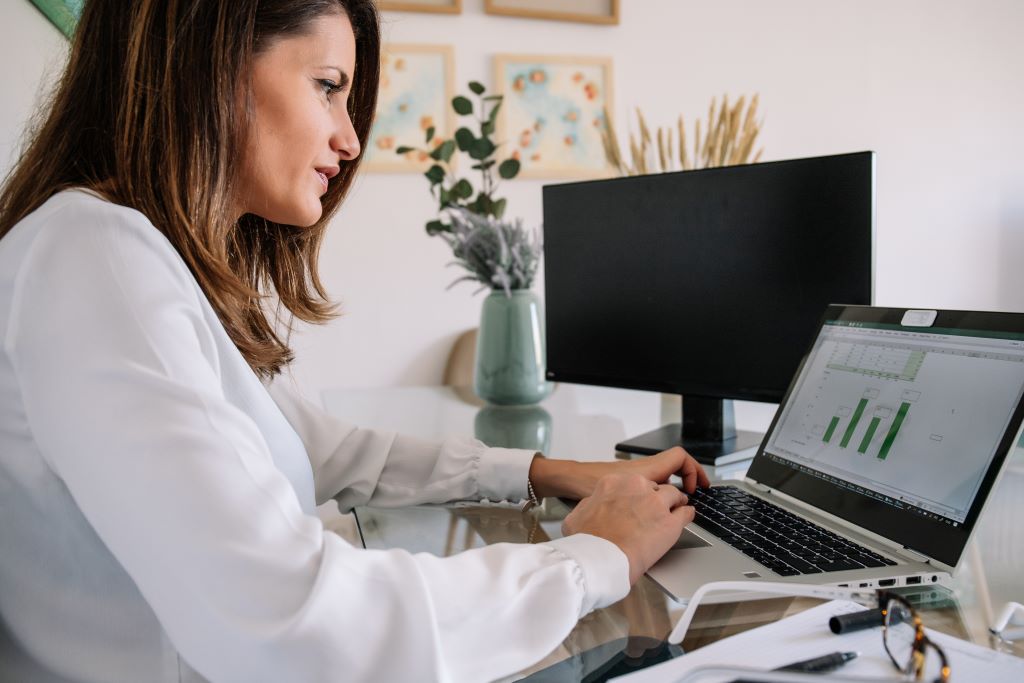 What is a Content Creator: Tips to Identify a Good Content Creator
Becoming a content creator involves developing skills, acquiring knowledge, and gaining experience. These are essential in order to create engaging, informative, and valuable content for various mediums such as websites, blogs, social media, and other digital platforms.
Here are some characteristics that make an effective content creator.
They expertly identify and focus on their niche.
Think about what kind of content you'd like to write and who you'd like to reach. An effective content creator begins their process by picking a topic they are passionate about and about which they have a lot of experience.
Regularly developing their writing skills has become second nature.
Writing is one of the most important skills when it comes to creating content. Thus, for your marketing materials, it's important that the grammar, spelling, and punctuation are up to par. This involves applying various writing styles, tone, and content structure for different platforms.
They familiarize themselves with content creation tools.
There are lots of different tools out there to help those who create content, from content management systems (CMS) to graphic design tools to social media management. Content creators use them to produce and manage content effectively.
Content creators build a portfolio and regularly update them.
As noted above, they create a portfolio of their best work to showcase their skills and experience to potential clients or employers.
They practice, practice, and practice.
Regularly practicing writing and creating content can help improve one's skills, creativity, and the ability to produce quality content.
How Can Effective Content Creation Help Your Business?
Content creation involves developing a set of habits that are needed to consistently create valuable content. Here's a checklist of what to look for when you're planning about content creation:
Set your goals. A well-defined purpose is essential, as it allows for a more focused approach to content development.
Keep your finger on the pulse and stay on top of the latest trends. Research your audience, your industry, your competitors, and the latest trends to get a better understanding of what your target market wants and how to stand out from the crowd.
Plan your content strategy in advance. This includes developing a content calendar, setting goals, and identifying the topics, formats, and mediums you'll use to create content.
Be adaptable. Content creators need to be able to pivot quickly in response to changing trends, feedback, and market conditions to stay ahead of the curve.
Use the necessary tools. Knowing how to use tools and software to generate, measure, and identify content opportunities gives you the competitive edge in producing captivating content.
Enhance creativity. It's a critical skill to generate new ideas, experiment with different formats, and find new ways to engage your customers.
Organize your content creation process. This will help you stay on track with your deadlines and make sure you're producing top-notch content all the time. Make use of tools like content calendars and checklists, as well as project management software.
Engage with your target market. Content is great, but if you want to turn it into leads, the best way to do it is by building relationships with your audience.
Create content on a regular basis. Crafting marketing assets every day can help you stay organized and free up your mind to come up with new ideas.
Strive for continuous learning. Finally, stay up-to-date. This means reading industry blogs, attending conferences, and attending webinars, as well as testing out new tools and techniques to ensure you always create better content.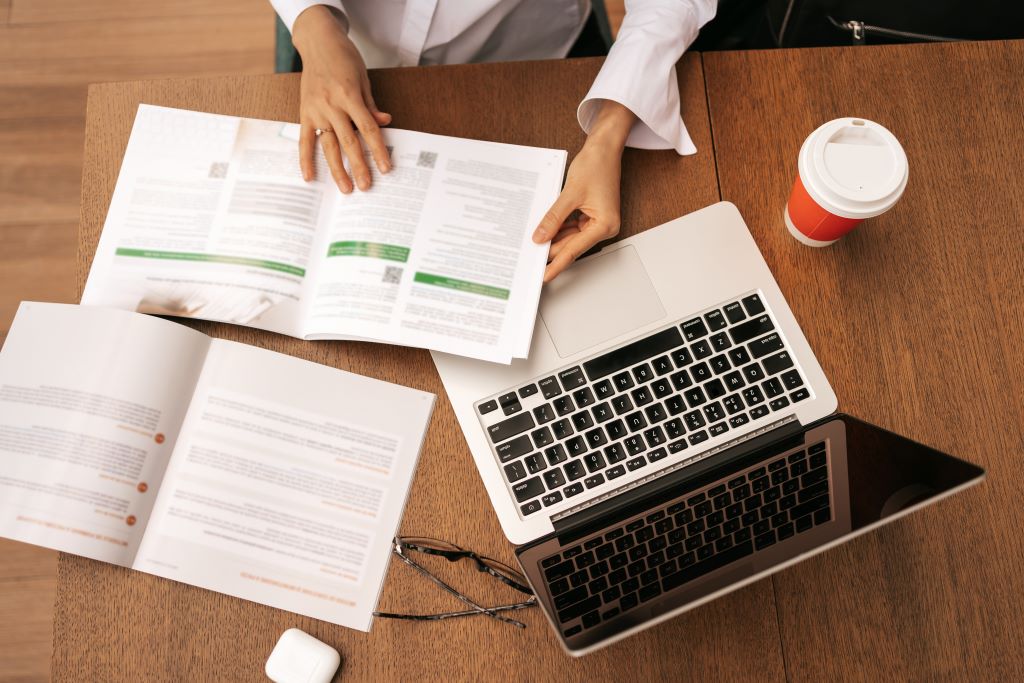 Take the Easy Road Toward Effective Content Creation with BlueFly Studios
The world of content is ever-changing, so it's essential to stay on top of the latest trends, methods, and best practices when it comes to content creation. This opens the door to high demand as businesses and individuals seek to build their online presence and engage with their target market through effective digital copies. If you want to take advantage of this marketing approach, you need a skilled and competent content creator.
Good news—you don't need to look further because we have the right team for you! We are home to competitive content creators who are armed with the necessary tools to help you achieve your business goals.
With their expertise in the field, we're confident in providing quality content that resonates with your audience, resulting in increased online engagement and the conversion of more leads.
So, wait no more! Partner with our dedicated team and get ready to reap the benefits of a robust online presence.