The entire content marketing world has been slowly shifting from focusing on business-to-business (B2B) to business-to-consumer (B2C) content marketing. This is because customers now expect and request more from their businesses. They want things that help them solve their problems, not just information about how to purchase a product.
The challenge for businesses, however, lies in understanding where and how to best apply B2C content in their marketing strategy, while still creating an effective strategy overall.
This article will look at what B2C content marketing is and how you can use the knowledge of it to create a successful marketing strategy for your business.
What is B2C Content Marketing?
B2C content marketing is about creating and publishing compelling, relevant and valuable content for your business. It helps provide valuable information to your potential customers which will allow them to make an informed choice.
The phrase "content marketing" has become a buzzword among businesses as social media and smartphones have made it easier for companies to reach and engage with their target audiences. And whereas the process isn't exactly new, it has moved from a trickle-down approach to create content for specific target customers, to an innovative strategy that leverages both paid and free content creation in order to promote their products or services.
Difference Between B2B and B2C Content Marketing
Marketing through content is one of the most effective and necessary strategies for your business' brand. There are differences between the approaches to content marketing for B2B and B2C. Marketing effectively requires an understanding of the said differences.
Many businesses are creating content for online marketing purposes. Both B2B and B2C companies are able to utilize the same strategies to achieve their marketing goals. The main difference lies in the intended audience. B2C companies' job is to attract potential customers and sell their products or services, while other companies aim for "mature" customers, who have already decided on their preferred product or service.
In other words:
B2B: Typically, B2B customers are interested in acquiring products and services that will enhance what they already offer. In order to make this happen, the choice of a product and service must be an appropriate one. It is important to remember the reputation of the business that is built on the decision made in this case (and similar decisions in the future).
B2C: It is important for a B2C customer to find products and services that will positively impact the individual. There aren't many consequences of making a bad choice in that situation. Those who purchased the product and service will be the only ones affected by the choice.
Related Article: What You Need to Know About B2C Marketing and How It Can Help Boost Business Growth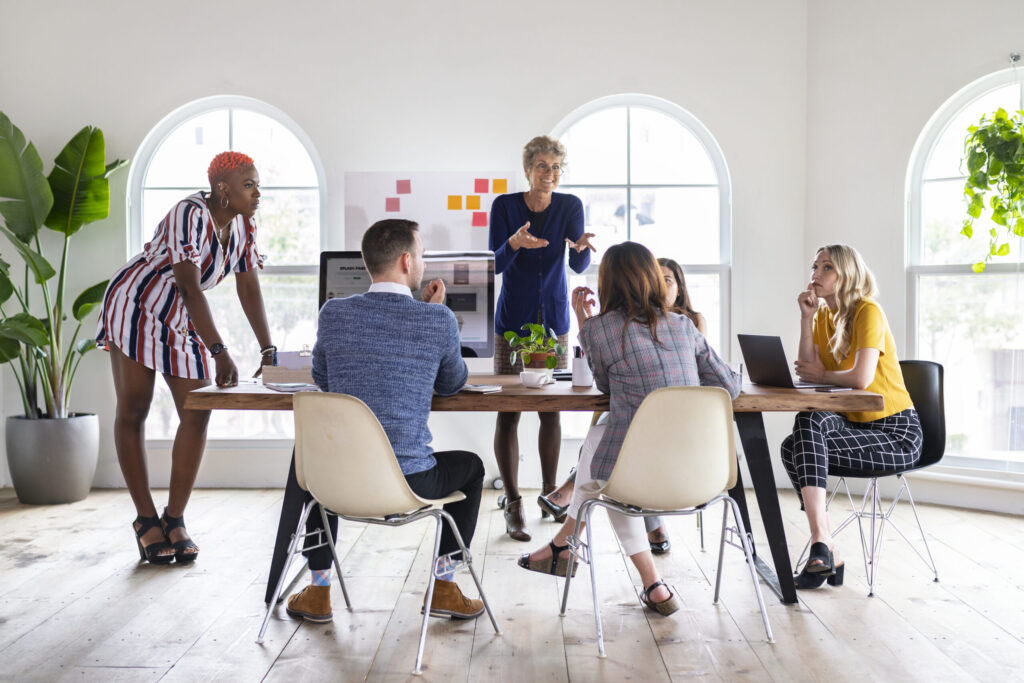 What Do B2C Marketers Do?
Do you sell products or services to people? If so, then do you know what type of content is expected from marketers who are targeting B2C customers? Content marketing tactics are a way for businesses to connect with a new audience. Blogging and content creation are great ways to engage with customers and prospects, which ultimately leads to higher sales and better customer relationships. B2C marketers work with their target customer segment by providing personalized information befitting the readers' needs.
What do B2C marketers do? Simple: They create. Specifically, content creation is essential to drive a brand's overall digital strategy. In fact, all B2C companies, both small to large, use the power of content marketing to reach the right audiences and then engage them in relevant ways. It is to be expected that most marketers want to know what their competitors are doing in this regard but might not be sure how to go about doing the same themselves.
As a content marketer, you help businesses find their voice and deliver compelling content that gets people talking. This involves helping them quickly establish themselves as experts in their given industry by offering superior customer insights and guidance.
Elements of B2C Content Marketing
You can prepare for sales, anticipate responses, and track progress with B2C content marketing strategies. You can increase the success of your marketing campaigns by focusing on all three of those factors.
Of course, you don't want to jump into any marketing strategy without fully understanding how it works. Bad marketing can have a negative impact on your business and its reputation for years to come.
Let's now look at the definition, benefits, and key elements of a B2C content marketing strategy. This includes associated topics such as creating content, social media and other forms of digital communications.
Identifying Consumer Types
Since content marketing is target-driven, it is better to categorize consumers first. Depending on the age group of the consumer, the profession, and other factors, consumers can be classified according to status, class, spending capacity, and gender.
Assessing the Quality of the Content
It is important to create original content. Developing a greater variety of viable content is a challenge facing many B2C companies. Thus, content creators need to improve their skills and way of ensuring their work is safe.
Utilizing Social Media to Attract Attention
The goal of B2C companies is to make their content shareable on social media so that it can be shared by more people. The number of users on social media increases, even as consumers use the platforms regularly, share content, and follow it. There are times when social media content differs from a blog or website content, but it should be useful and regularly produced.
The Integral Role of Content Design
Compared to B2B firms, consumers are primarily interested in short-term transactions. This means that the content facilitates this quick process, rather than merely providing descriptive content. Here's where web design comes in.
Web design plays a huge impact in content marketing. To cite an example, in an e-commerce site which sells jewelry for women, the content can be on the type of jewelry, material, and other features in short description. But with a simple design, you can capture the users' attention with more pictures and fewer words.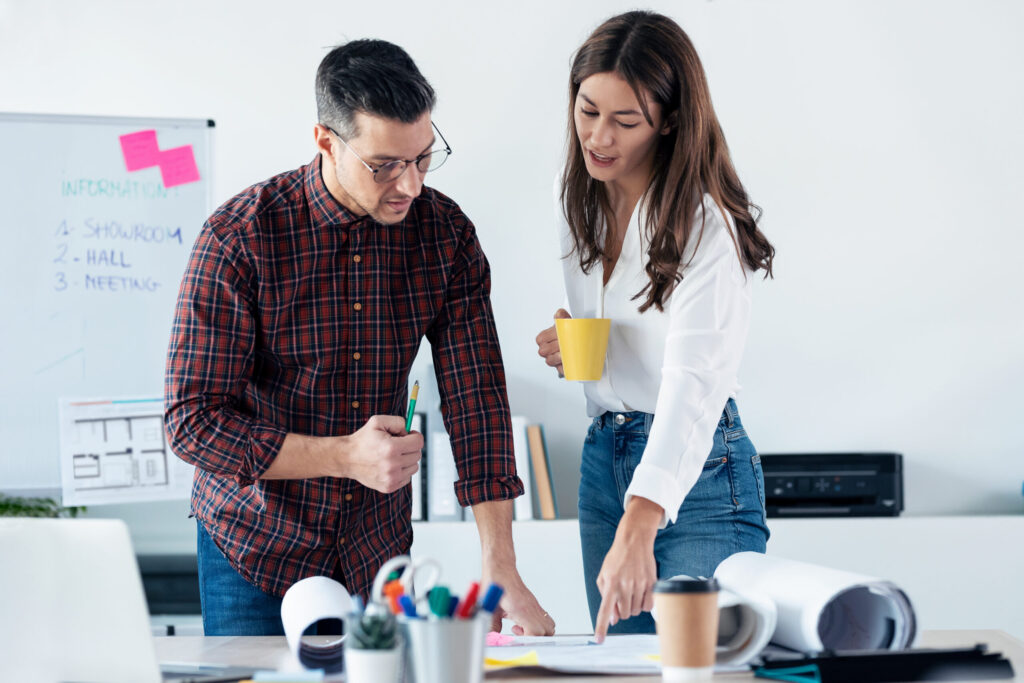 What is B2C Intent?
The internet has changed a lot of business-related aspects in the past decade. For instance, as a result of the ever-growing popularity of social media and blogging, B2C content marketing has become one of the most important parts of your online presence to get results. In fact, studies have shown that those firms that are doing this right can generate website traffic up to three times faster than those that don't. This is why businesses have started prioritizing content marketing over any other form of marketing.
B2C intent is a marketing strategy that relies on communication. It teaches companies how to talk to their customers in a way that they want to buy from them and how they will help them solve a problem or improve their lives. It focuses on content creation that consists of blog posts, case studies, and video content.
Having that said, it's a common mistake to focus on the specific product and service you sell, which is the B2C approach. The problem with this approach is that the consumer isn't always aware of what you have to say about it. This explains why social media has become so valuable in today's world: It allows you to reach out directly to decision makers, potential customers, and anyone else who can influence your brand in some way.
What is B2C Targeting?
Business to consumer targeting is a means of reaching out to customers and encouraging them to purchase your product or service. This can be done in a number of ways, but the most common is through a blog post, case study, video, or infographic.
The main objective of B2C content marketing is to provide interested parties with useful information about your product or service so they can make informed decisions about whether or not it's worth their business. It also gives you an opportunity to build credibility with your audience by showing that you have knowledge and awareness on technology, web design for content marketing, product topics, and valuable information that other companies don't.
B2C Content Marketing Tips
Content marketing is a strategic approach to build your brand and drive sales. It involves generating, producing, and distributing valuable information that satisfies a need or fulfills an objective in the minds of customers.
At the same time, the use of social media has made it easier for marketers to reach their target audience by collecting and publishing relevant content on different platforms. To maximize this strategy, here are 6 B2C content marketing tips to consider today.
1. Get to know prospects on a personal level.
In content marketing, always keep in mind that your prospects are human beings with concerns, preferences, and goals. If you're looking to forge strong relationships with them, you must treat them like people.
Content that is authentic to your voice and brand should be written in blog articles or shared on social media. Sharing your own story or understanding someone else's frustrations is a great way to connect with them on a human level. It's all about positioning yourself and your business as solutions to whatever pain points your customers are experiencing.
2. Make SEO a priority by focusing on search intent.
In order to optimize content for SEO, many entrepreneurs tend to overlook search intent. There's no such thing as a standard Google search, for instance.
How does this work? For example, suppose a person wishes to eat Chinese food nearby, while another is interested in cooking. Even if they search for the same keyword—Chinese food ideas—their search intent differs. Whereas one simply wants to gather information for a recipe, the other looks to compare options for a quick lunch.
Each phase of the process should be accompanied by content created for people. By doing so, they will know that you are equipped with all the answers.
3. Make use of social media.
As mentioned above, social media has been incredibly successful for many brands. Social media advertising is used by some, while organic marketing is used by others.
Rather than investing in paid social, focus on strategic B2C content marketing to build your following. People are more likely to interact with your brand on social media if you use a variety of methods.
Related Article: What is Social Content Marketing and Its Key Role to Growing a Business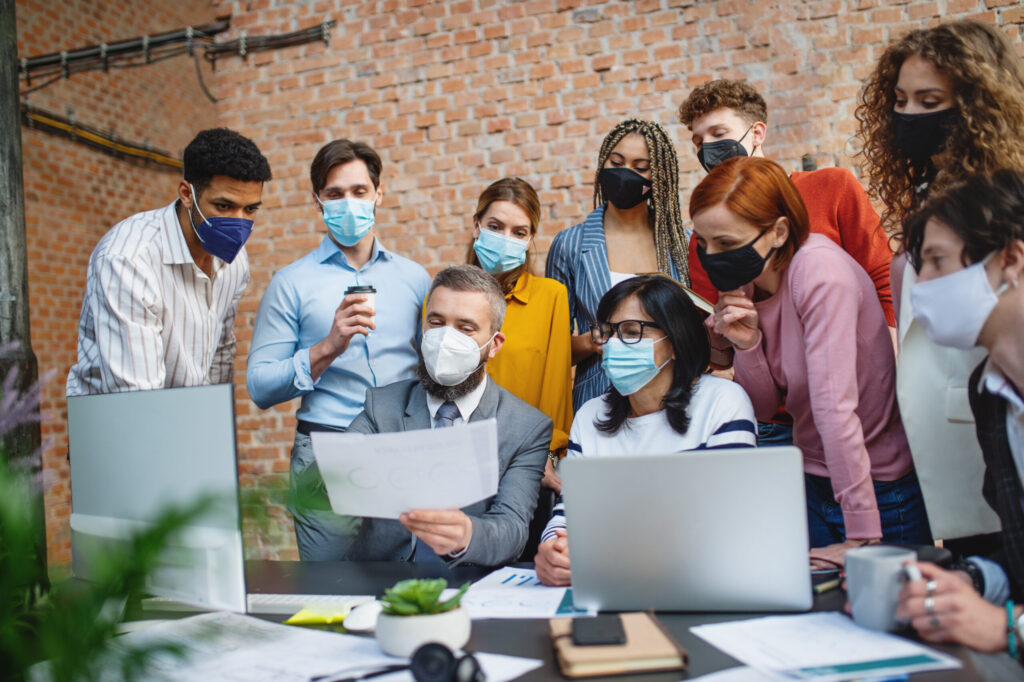 4. Hold events or activities that engage and inspire.
Another tip is to organize creative contests that engage participants in the possibility of winning something—especially if the entry requires minimal resources on their end.
A contest can be hosted on your blog, social media, or anywhere else you feel appropriate. Businesses often hold contests through webinars or—in today's new normal—live streams. This contest will let you gain exposure for your webinar while also boosting attendance.
Regardless of what platform you choose, it is imperative to follow the rules. Moreover, you need to provide your target audience with something they will value. Then again, make it connected to your business goals. Choosing a giveaway that is relevant to your business is a good idea.
5. Establish relationships with 'micro-influencers'.
It is common for people to associate the term "influencer" with big names in the music and entertainment industry. The social content created by micro-influencers, however, is usually more engaging—plus they do not cost millions of dollars.
The term 'micro-influencer' refers to a social media personality who has a very specific niche. People often make buying decisions based on what influencers say because of their small but loyal and devoted following.
As part of B2C content marketing strategies, partnering with micro-influencers can benefit your business a great deal. Getting them interested might be as simple as providing free samples of your products or free trial of your services.
6. Regularly implement retargeting strategies.
Despite its seemingly complex nature, retargeting is an incredibly simple concept. Getting in touch with consumers who have previously engaged with your business is all about reconnecting them with your business. B2C content marketing especially benefits from this.
You may need to set aside a substantial amount of money for retargeting as a form of paid advertising. If used correctly, it can make it worth the expense.
Check Out the B2C Marketing Solutions Offered by BlueFly Studios
If you're in the competitive business to sell your product or service to a large number of customers, creating and distributing great content related to your offering is an important part of the process. BlueFly Studios can provide innovative B2C content marketing solutions to help your business reach a wider audience. Contact us today to get a free quote!