Video has become the essential ingredient for any online company, to cut through the marketing noise. It's no secret that video has been ingrained in our culture — from TV advertisements of the 1960s to TikTok, YouTube, Vimeo, and Facebook Live videos of today. Video marketing is a convenient and highly shareable way for marketers to reach their target audiences.
In recent years, the importance of having a successful video marketing strategy has expanded by leaps and bounds, so much that the format has entirely dominated the digital environment. Today, video marketing has grown into the most valuable asset in any company's digital marketing portfolio.
What is Video Marketing?
Video marketing is the use of video material to advertise a brand, product, or service. It can be used as a stand-alone marketing strategy or together with other strategies and efforts, like social media or content marketing.
Video marketing is only one component of a wider marketing plan or campaign. However, thanks to the internet and social media, the value of video marketing has expanded significantly in recent years.
Importance of Video Marketing
Video marketing is effective since it is a multi-sensory and emotionally engaging experience. And emotion is essential for effective advertising. Video motion naturally attracts people's attention and causes them to pause. In fact, they recall more of what they see in videos than what they merely read or hear.
Video marketing helps small-to-medium-sized businesses compete with bigger businesses. A strong, eye-catching, and memorable video is fascinating regardless of the size of the business that published it. Thus, the perfect video marketing strategy may help level the playing field.
Related Article: Crafting and Implementing a Winning Ecommerce Marketing Strategy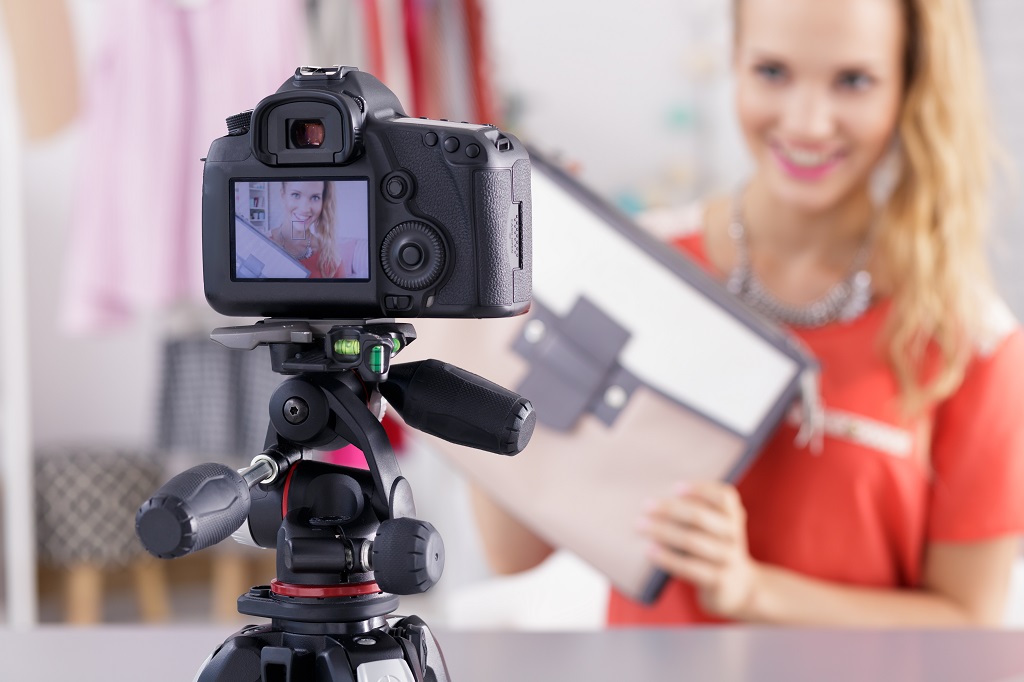 Types of Marketing Videos
There are many types of video marketing. Choosing the type of video before recording can help determine how and where it can be used for promotional purposes. Here are the most common types of videos that can be used in conjunction with a video marketing strategy.
Brand Videos
A brand video aims to raise brand awareness and attract the target audience through an engaging video. These can be found on both television and digital platforms, and are frequently part of a wider marketing effort.
Demo Videos
This type of video is informative in nature and can serve as a how-to guide for viewers. A demo video can provide users a tour of the product. It can also be an unboxing or setup of the product to illustrate to the end users its functional use.
Live Videos
Live videos are now more popular because they are easier to create and stream with new technology. Social media platforms like Facebook, TikTok, YouTube, and Instagram have made live streaming a popular option for marketers looking to stream content and communicate with consumers in real time.
Explainer Videos
Explainer videos are used to help an audience understand why they might want a company's products or services. This aids the viewer in making a more informed purchasing decision.
Expert Interview
Brands use this method to develop trust with customers and add more credibility to their product or service. A marketing video with an expert is more legitimate and reassuring to customers.
Customer Testimonials
These videos are effective because they show real people sharing their thoughts or experiences about a product or service. Customer testimonials deliver a much more organic and meaningful visual experience to prospects.
Sponsored Videos
Many content creators today have an established audience that trusts them, so when a company sponsors a video in this way, the audience who follows the creator can see others they trust promoting a product or service. This is also a good chance for brands to give coupons or discounts to the creator's audience, thus increasing the brand's audience reach.
Tips to Create a Video Marketing Strategy
People watch a ton of videos on the internet. If your prospects spend a significant portion of their day watching videos, it's time to develop a video marketing strategy to get your products and services in front of potential customers. Here are some tips to get you started.
1. Identify your target audience and set campaign goals.
All effective marketing strategies start with research. Who are you trying to reach? What kind of information tends to draw their attention, and where might they be found? It is meaningless to create outstanding video content and pay to get it played on websites that your target audience does not visit.
Here's a tip: Make sure to use the right tone of voice and messaging to optimize the video's potential to connect with your customers. Get client feedback before launching your video to know what type of videos to create and how much to spend.
2. Keep your content videos consistent and on the brand.
It's essential that consumers watching your videos understand who and what is speaking to them. Companies with consistent branding outperform those that do not have one.
Videos on social media should lead to your website or landing page with consistent content and message. If the video in your emails differs from the one on your Facebook posts, it is not a consistent reflection of your brand and may harm rather than benefit.
3. Stick to your timeline.
Develop a timeline to follow as you plan your complete production, from initial brainstorming to actual video release. You should set multiple timelines — an overall timeline, a production time frame, a distribution schedule, and so on. Your timeline serves as a guidepost, reminding you of how far you've come and how much work remains.
4. Keep creative requirements in line.
Keep in mind the people who will need to approve the video and the time it will take to apply their recommendations while you craft your story. Changes in writing, message, goals, and other aspects might throw the entire production off-course. Still, these adjustments are all too common.
5. Maintain a realistic budget.
Strategic and creative planning are important, but let's be realistic — cash rules all! It will be challenging to achieve exactly what you want without an appropriate budget. Plan for the money and resources you have available, as well as what you can afford to splurge on and what you should avoid.
Nonetheless, some videos and features may also cost more than others, so do your homework before deciding on the type of video you want and how you'll create it.
6. Upload videos and monitor your video marketing analytics.
With everything else in lace, put your video marketing strategy into action by following the video marketing tips above. Establish a buyer persona to imagine your target audience, fine-tune your branding, schedule your content, record your videos, edit to perfection, and post them to the right channels.
As the saying goes, "If you're not measuring, you're not marketing." Thus, it's important to keep an eye on your metrics. These include:
Total views
Average watch time
Click-through rates
Conversion rates on landing page
Social media engagement
Likes
Shares
Comments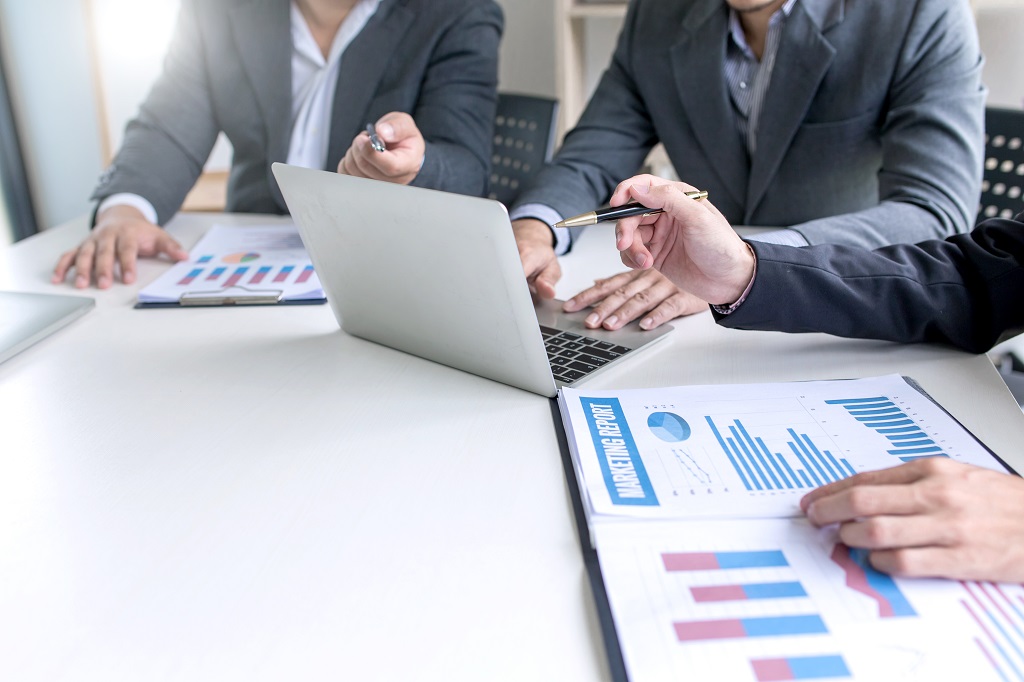 How Much Does Video Marketing Cost?
The short answer: It depends. A big-name company's commercial shot could cost up to $500,000; while a short, branded documentary could cost $5,000. The cost of your video will be determined by the type of video, recording location, crew size, range, and quality of equipment, as well as talent. Moreover, the amount of pre-production and post-production time required for your idea will also be considered.
The first step in getting an idea of your budget or an estimate from a production company is to draft a video production brief. Use the video production brief to define your video's aims and the project.
When evaluating the cost of your video production, consider the following factors:
Video Type
Duration
Pre-production
Crew
Time
Travel Expenses
Equipment
Post-production
Video Marketing Distribution
Video isn't a one-size-fits-all format. To reach the right audience, you must understand how to create and distribute videos through various platforms. It is also important to improve your video's visibility and ranking in search engine results page (SERP).
Generally, the more video marketing channels you utilize to share your content, the better. However, if you broadcast your videos on channels that aren't relevant to your target market, then you're wasting your time and money because your target customers won't see them. So, do your research and figure out which social media channels your target audience prefers, then make videos tailored to those channels and will draw their interest.
Here are some video marketing pointers to help you develop the perfect video for each channel.
Facebook Video
Uploading videos directly to Facebook provides you with excellent visibility and analytics. To introduce your ecommerce business, showcase a product, or create the tone for your website, pin a video to the top of your page.
Instagram Video
Keep in-feed and Instagram Stories videos short, light, and interesting. Also, give Instagram Reels a try because they're very simple to add audio or music to, and you can upload pre-made videos, edit multiple clips into one, or create original material in the app.
Snapchat Video
Snapchat videos are typically rough and playful, so aim for a similarly unpolished and playful quality in your own videos. Use emojis and descriptions in your videos to maintain the Snapchat style.
TikTok Video
Instead of just promoting products, share stories and add value. Check for trends; TikTok is built on user-generated content, so encourage your community to share their own videos.
Post frequently, and don't hesitate to recycle old material in order to grow your audience.
YouTube Video
YouTube is currently the most effective video marketing channel. This is the place to distribute your video material, with over 2 billion monthly users. When sharing video content on YouTube, you must be consistent in your uploading to guarantee that your content is viewed and not lost among the 500 hours of YouTube content published per minute.
Also, make sure that you are uploading your content correctly from the start. Although the site supports practically all formats, MP4 is the preferred format.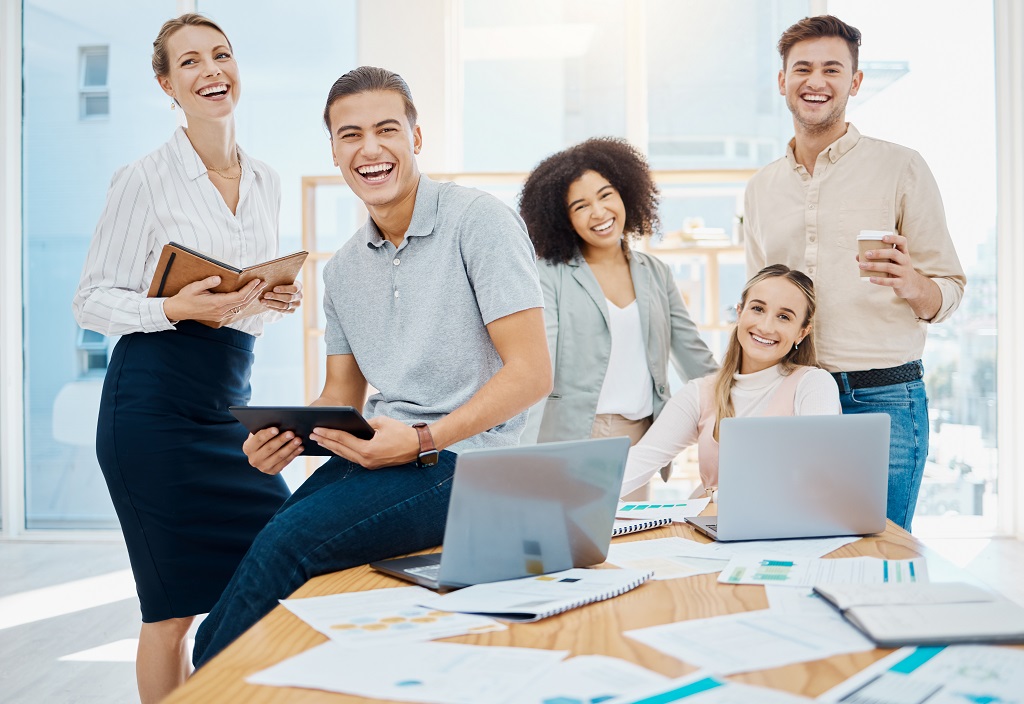 Hire BlueFly Studios for Your Digital Marketing Needs
Need help with your video marketing? Let BlueFly Studios help you in getting started with our comprehensive suite of digital marketing services. Partner with us today and let our seasoned marketers pave the way to your success!